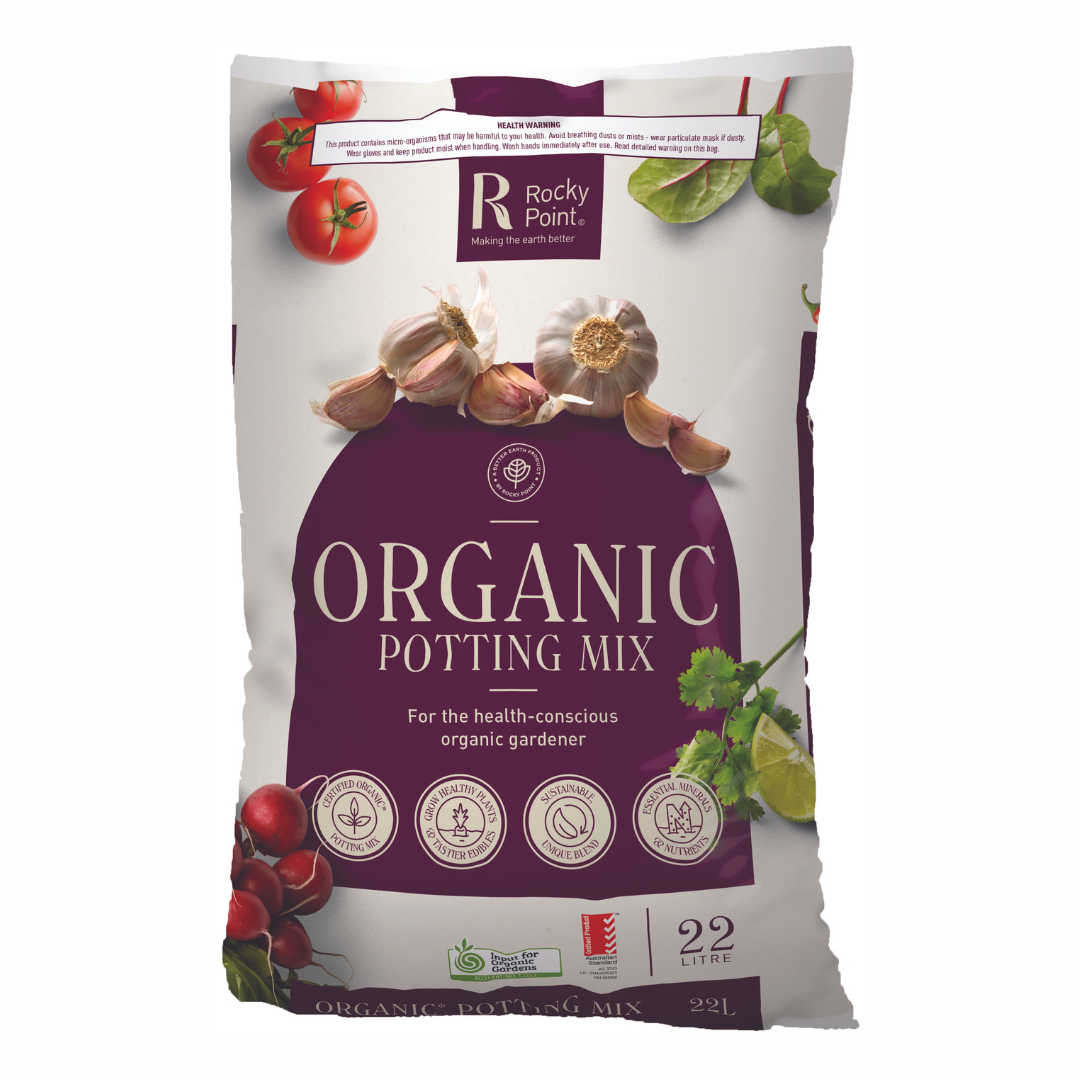 Rocky Point Organic Potting Mix 22Ltr
The product of extensive trials, countless iterations and stringent standards, Rocky Point's long awaited Organic Potting Mix is finally here.
Designed to help you grow the freshest, most nutritious, organic produce at home, organic garden The healthier the growing media, the healthier the plants (and produce) that grow. Organic living is made easy throughout the seasons with Rocky Point Organic* Potting Mix.
Studies have shown that organic* crops produce food with higher concentrations of a range of antioxidants than non-organic crops, making them the ideal choice for your kitchen garden from plot to plate!
Our living soil is microbe rich, adding nutrients from the start for your plants. Combining only the best in premium organic* ingredients like pine bark, coir chip, a rich cow manure compost blend and more, this potting mix has been specifically designed to provide your plants with the ultimate in organic* growing environments, for both indoor & outdoor potted gardens.
Rocky Point Organic Potting Mix 22Ltr