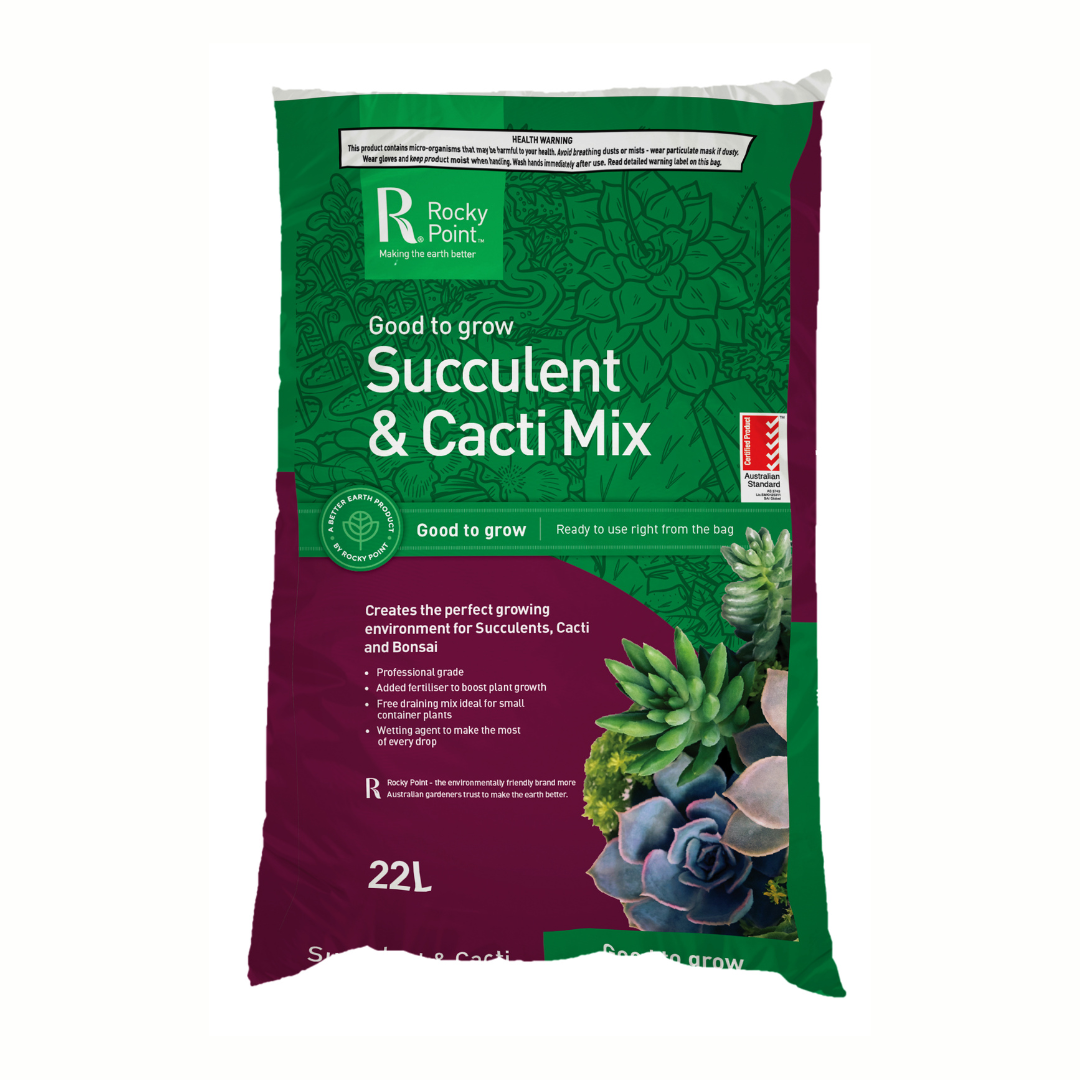 Rocky Point Succulent & Cacti Mix 22Ltr
For brilliant growing results in small format potted plants. Water logging and the resulting "root rot" it can cause, are common problems affecting small potted succulents. That's why Rocky Point's professional quality Succulent & Cacti Mix has been specifically formulated to encourage water drainage from potted soil.
With the added benefits of a slow release fertiliser which feeds plants, this mix has everything you need to grow sensational succulents! Rocky Point Succulent & Cacti Mix complies with the requirements of AS 3743 for a premium grade potting mix.
Rocky Point Succulent & Cacti Mix 22Ltr