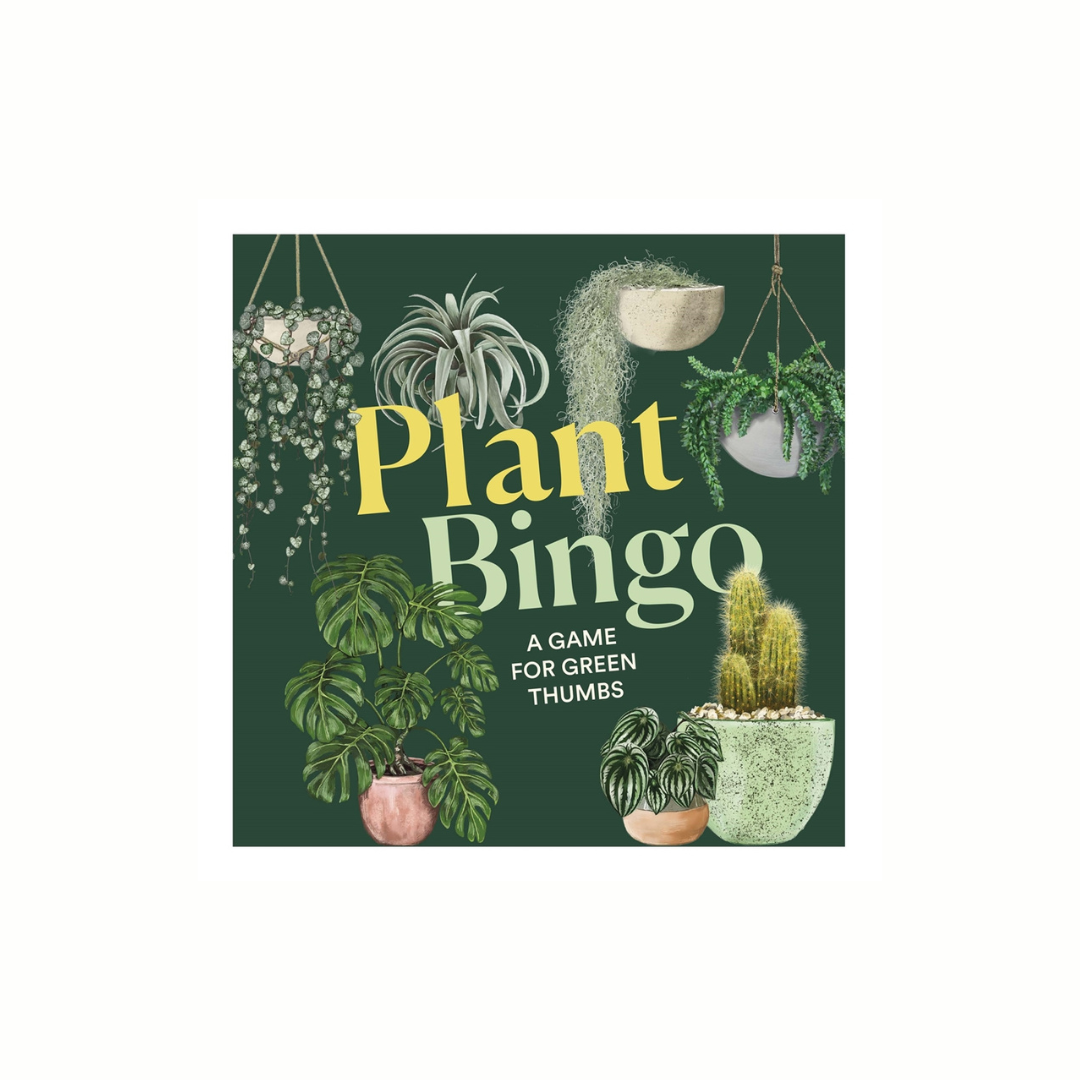 Plant Bingo
This bingo game is a trip through the lush green world of your favorite indoor plants. Are you one of the millions of people who have become plant parents in lockdown? Sad that you don't get class photos of your babies to look at?
Well, be sad no longer-they are all here in one great package. Introducing Plant Bingo! From fabulous ferns to splendid succulents, marvelous mosses, and beautiful begonias, Plant Bingo has all your potted favorites.
Amberly Kramhoft's delicate and intricate illustrations of forty-eight of the most beautiful houseplants make this a perfect game for novice gardeners and green thumbs alike. With eight doubled-sided randomized bingo cards and forty-eight leafy-looking tokens, this game can keep you and your friends playing all night long.
(This box set includes more detailed instructions on how to play.)
Plant Bingo