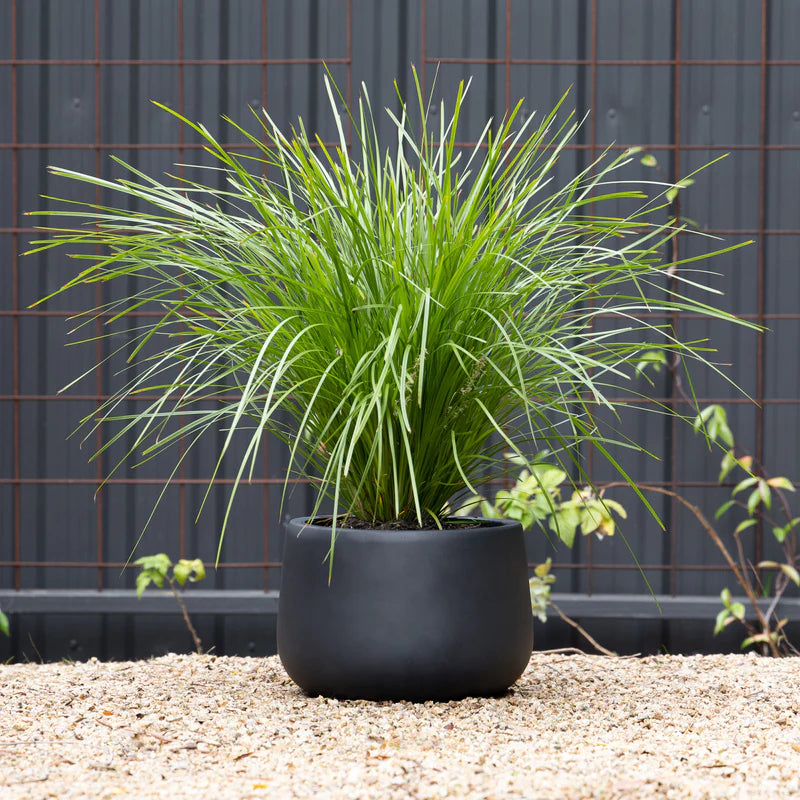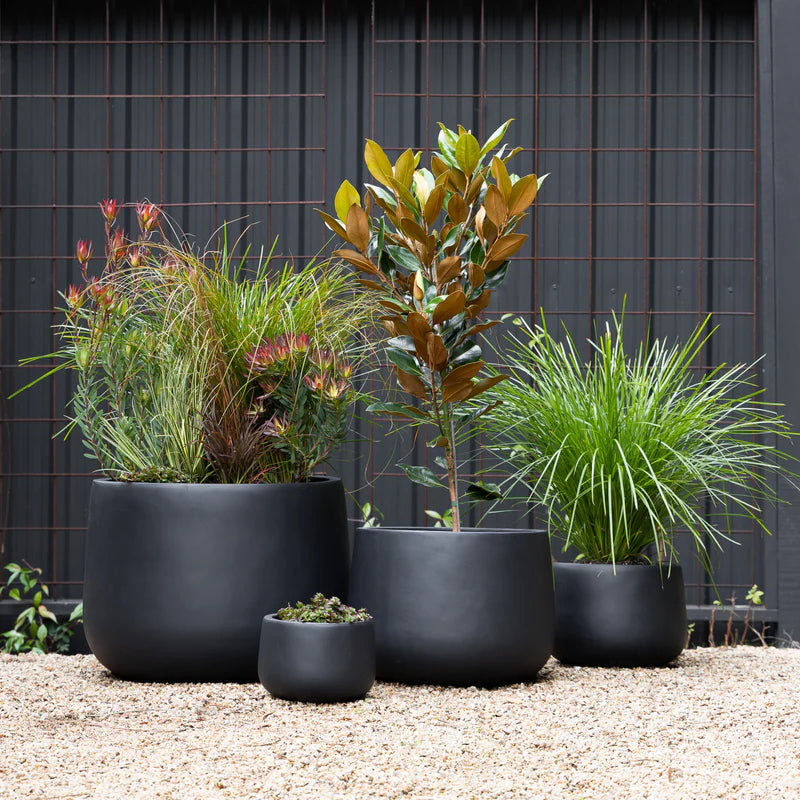 Saxon Drum Charcoal 310mm
The Saxon Drum Pot will add an instant wow factor to your garden, particularly when paired with dramatic sculptural plants.
Northcote Pottery's extensive Saxon Range features modern, clean silhouettes of pots and planters, allowing free creative rein for the indoor and outdoor gardener.
Made from a combination of clay and fibreglass, the Saxon Drum Pot is extremely durable yet lightweight for ease of movement around the garden.
Saxon Drum Charcoal 310mm