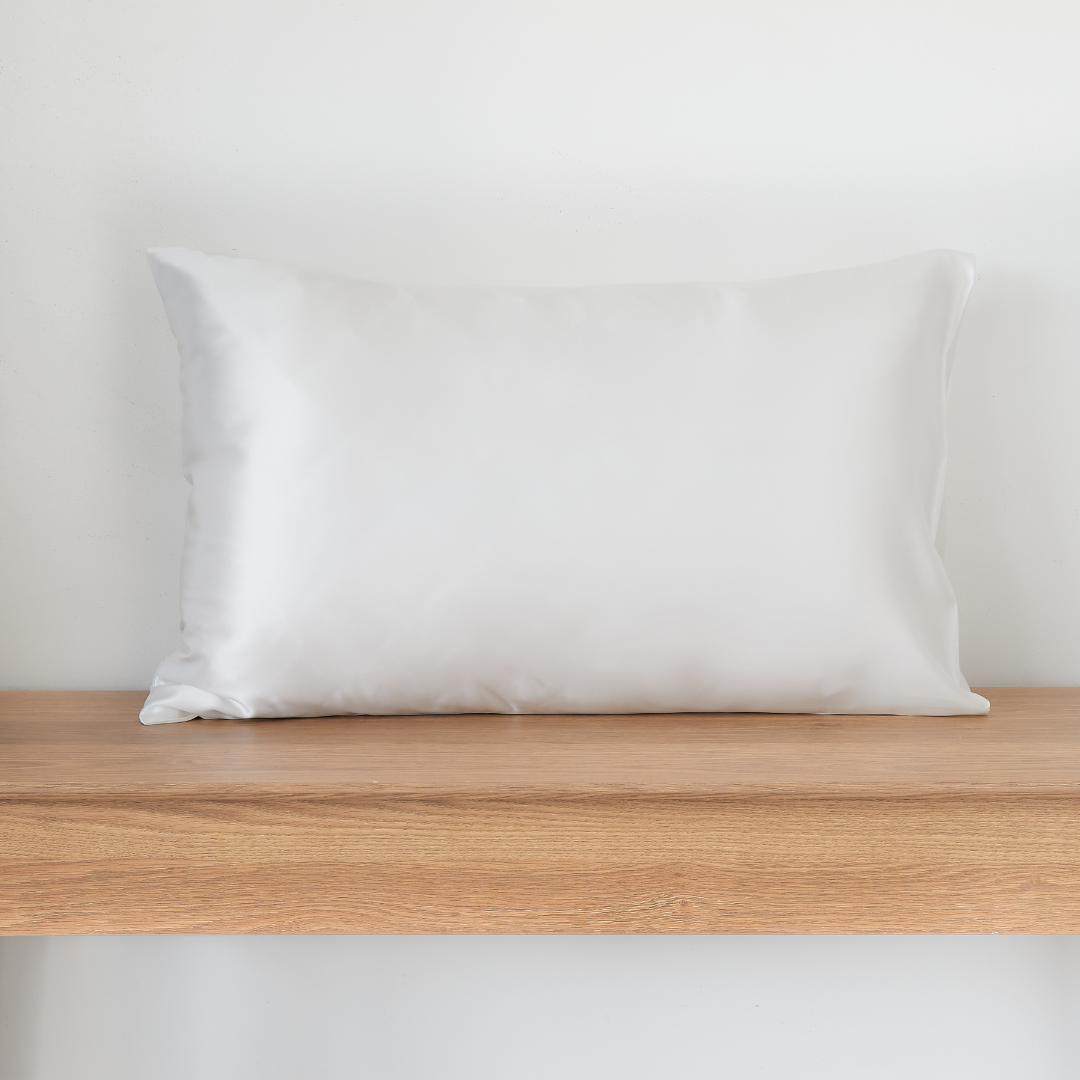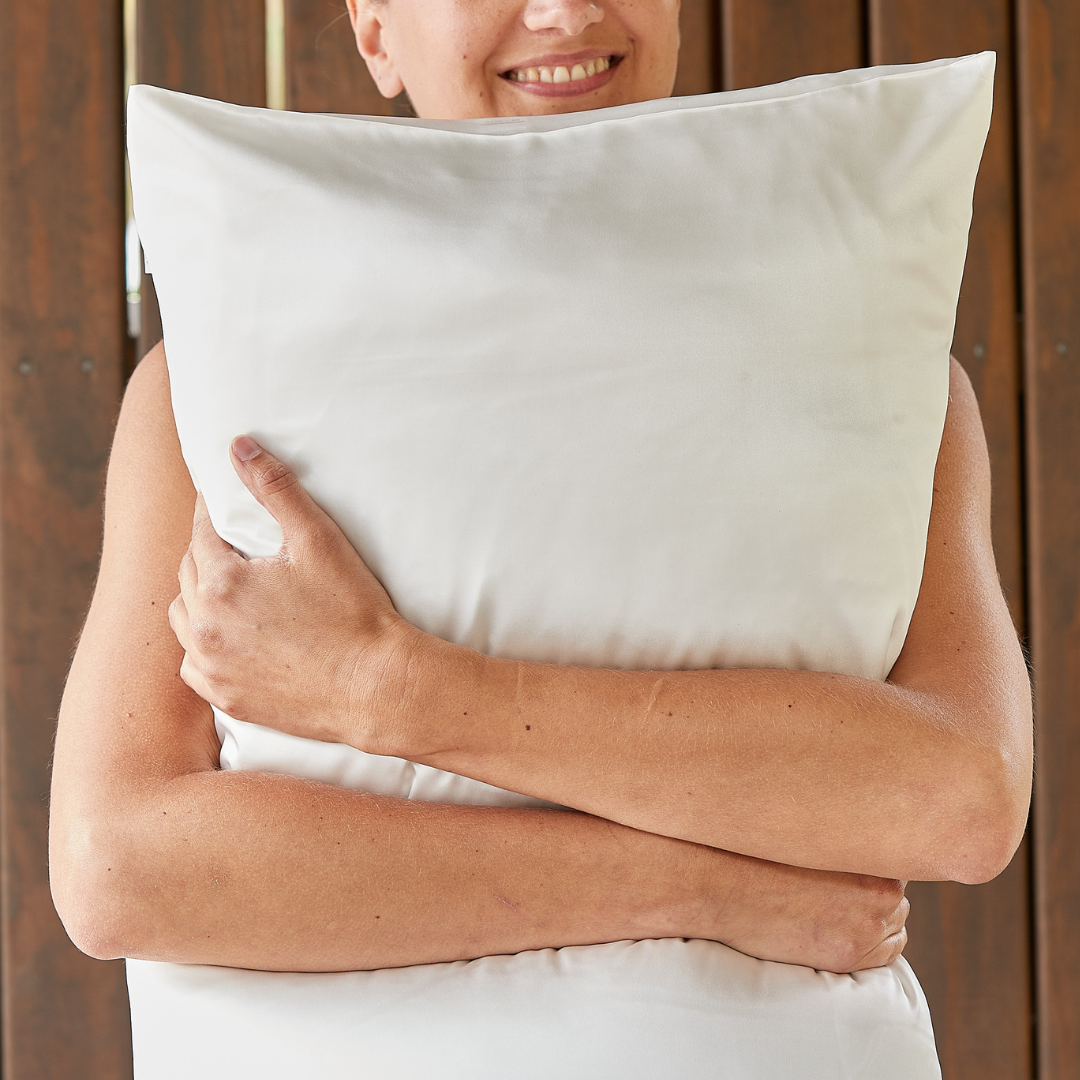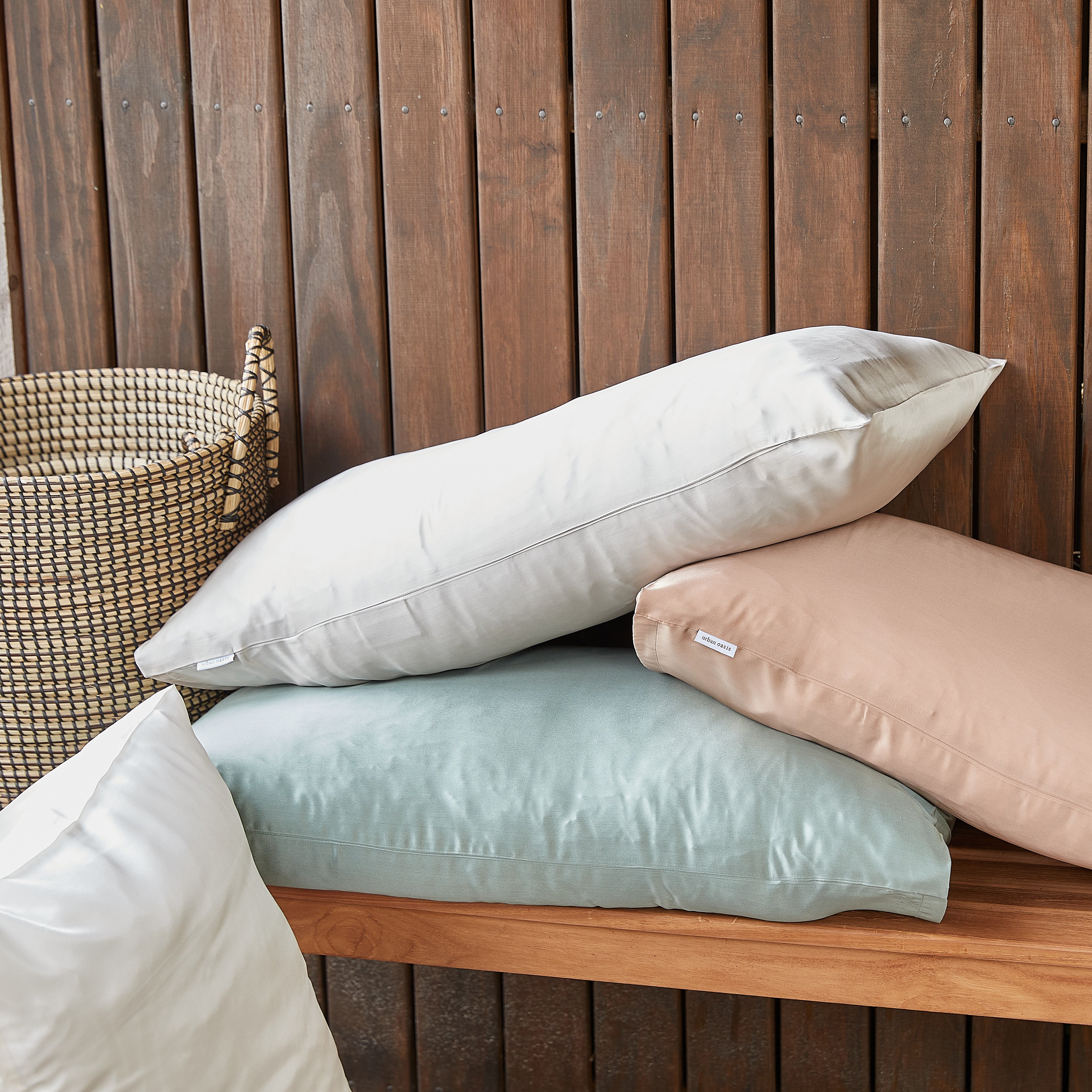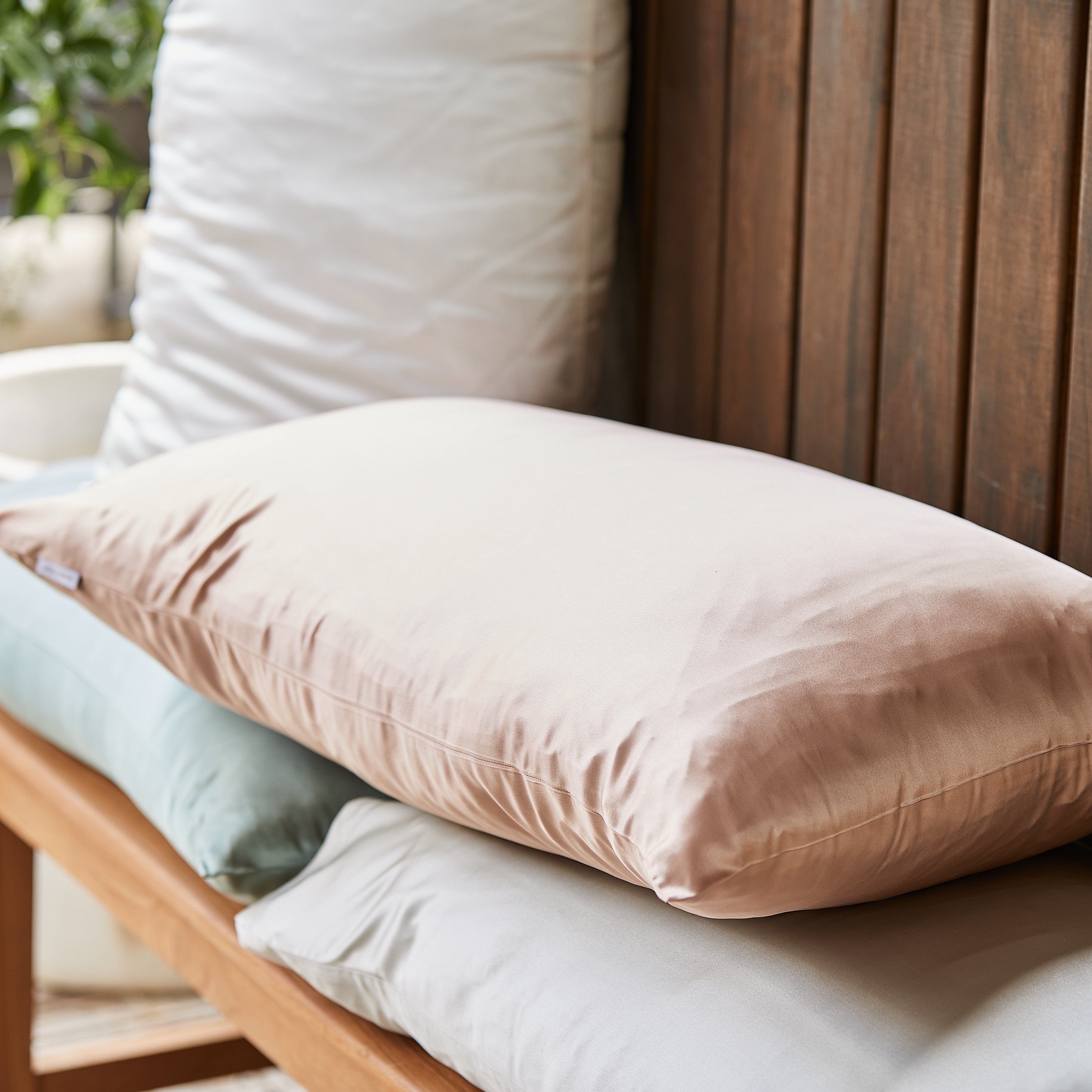 Urban Oasis Silk Pillowcase White
Experience luxury with our mulberry silk pillowcase, created with your hair in mind.
Our faces may not always reflect the way we feel after a long, deep sleep. The solution to this and other sleep-related issues could be as simple as swapping your course, cotton pillowcase with smooth silk. Smooth silk means smooth skin and hair day after day. 
With our Urban Oasis 100% mulberry silk pillowcases, you will see less hair breakage and deep facial creases caused by friction. While we all love our beauty sleep, the benefits of silk are a little more than just skin-deep. It is also naturally hypoallergenic so there's no buildup of dust mites, fungus, mould and other allergens. It also helps regulate heat, so no more uncomfortable, sleepless, summer nights. Yet another big tick for silk lies in its ability to enhance the retention and effectiveness of your nightly, skin care routine so you can sleep peacefully knowing you are giving your skin the best start to the day and who wouldn't want that?
Making the transition to silk is an easy decision, now you only need to decide what colour to choose!
Urban Oasis silk pillowcases will suit any modern bedroom decor with their whisper soft shades of White, Chalk, Blush and Reef.
Urban Oasis Silk Pillowcase White