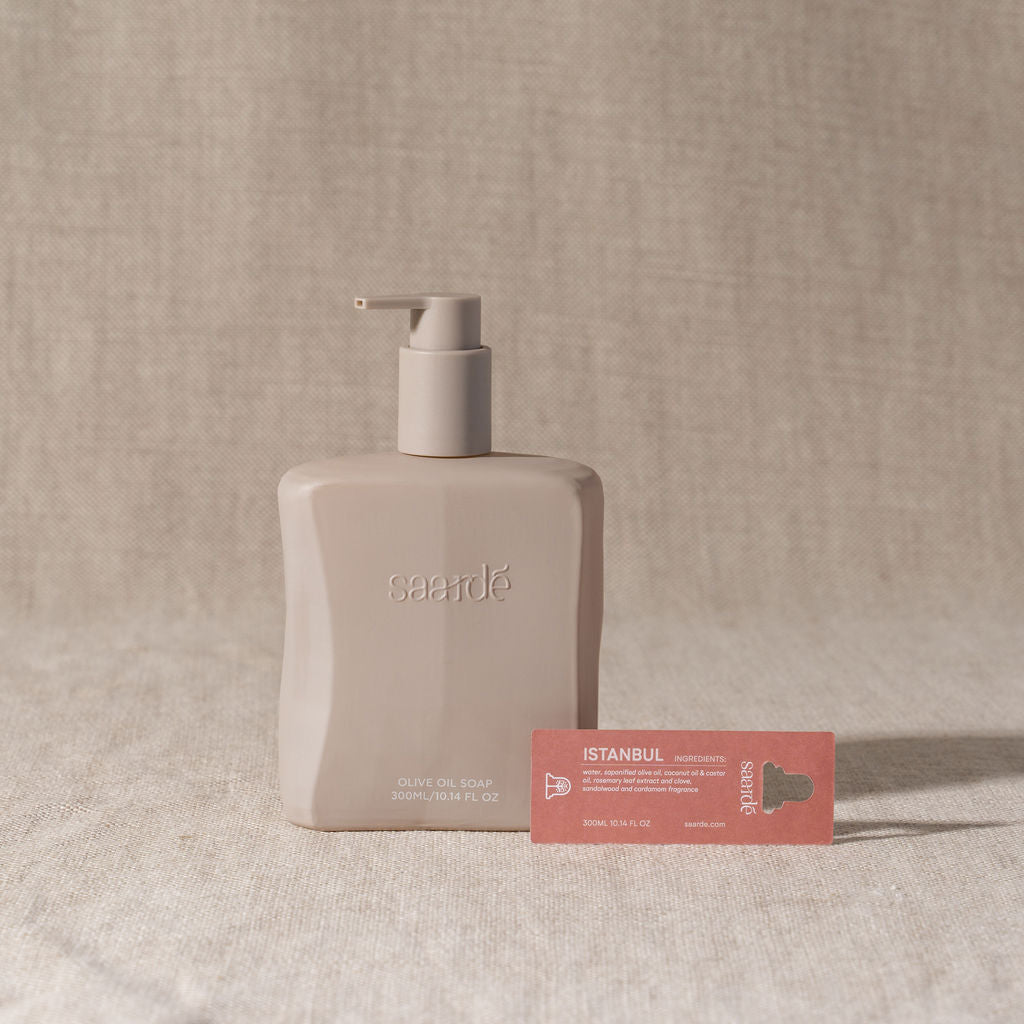 Saarde Hand And Body Wash Istanbul 300ml
A gentle, natural liquid olive oil hand and body wash which is cleansing and moisturises all skin types. Treat your skin kindly every day.
Istanbul: clove, sandalwood and cardamom scent
What makes Saarde Natural Olive Oil Soap so special?
Saarde body olive oil soap is made by hand in a small olive farm on the Aegean coast of Turkey. The olives are grown in a sun-drenched coastal climate, where olives have been cultivated for over 2000 years. The process and formulation of this soap were developed over many years to be particularly moisturizing and nourishing, without drying the skin.
No SLS/SLES, dyes, EDTA, parabens, and synthetic preservatives and colours
Palm oil-free, biodegradable, and vegan
Small batch production
Saarde Hand And Body Wash Istanbul 300ml