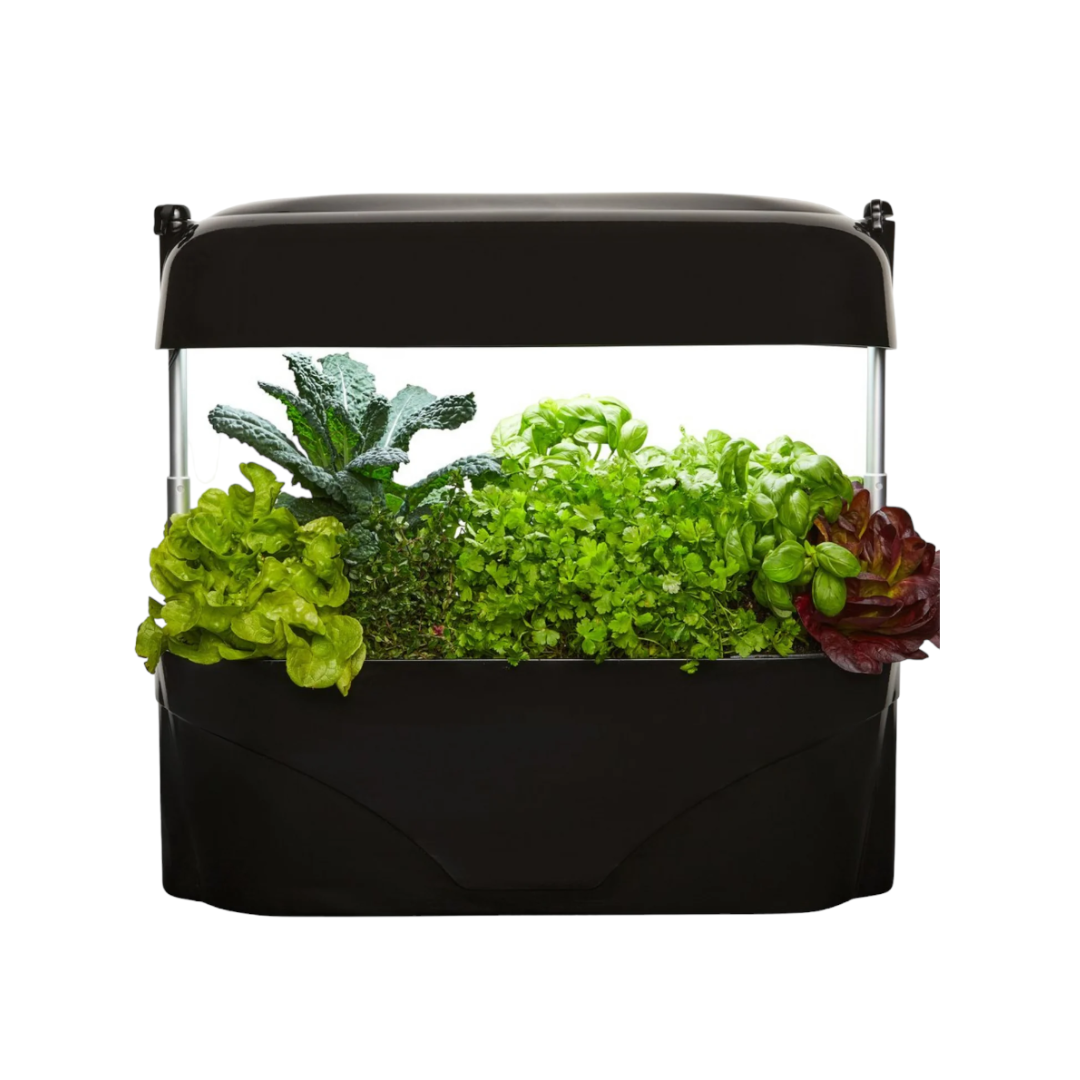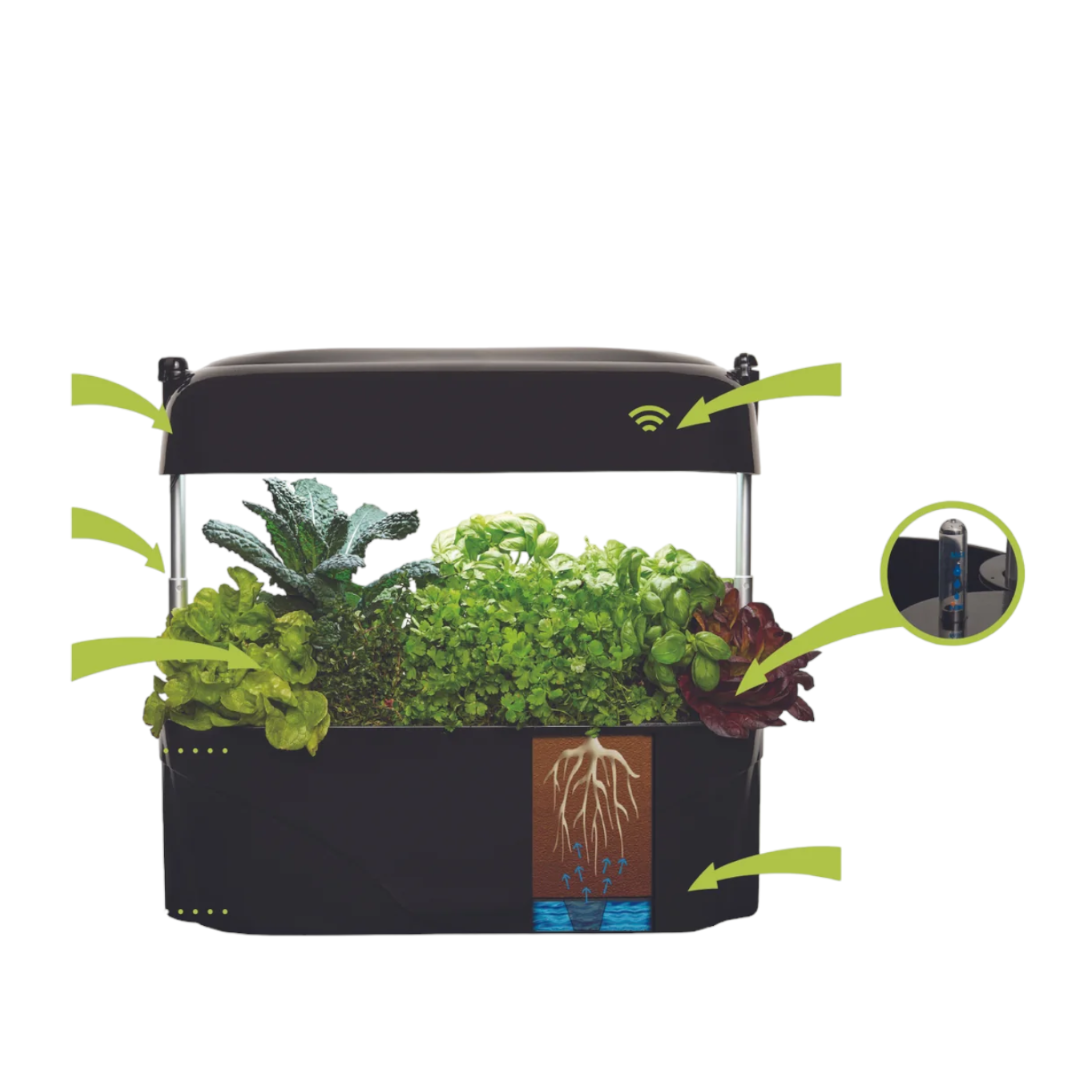 Vegepod Kitchen Garden Black
Vegepod KitchenGarden is bringing indoor edible growing back to soil, how Mother Nature intended it!
Vegepod's signature self-watering reservoirs are adopted in KitchenGarden, combined with the full spectrum UV lights above to promote amazing growth rates.
With adjustable light height, plug, manual switch or timer-controlled app, using professional grow lights have never been easier.
Vegepod Kitchen Garden Black