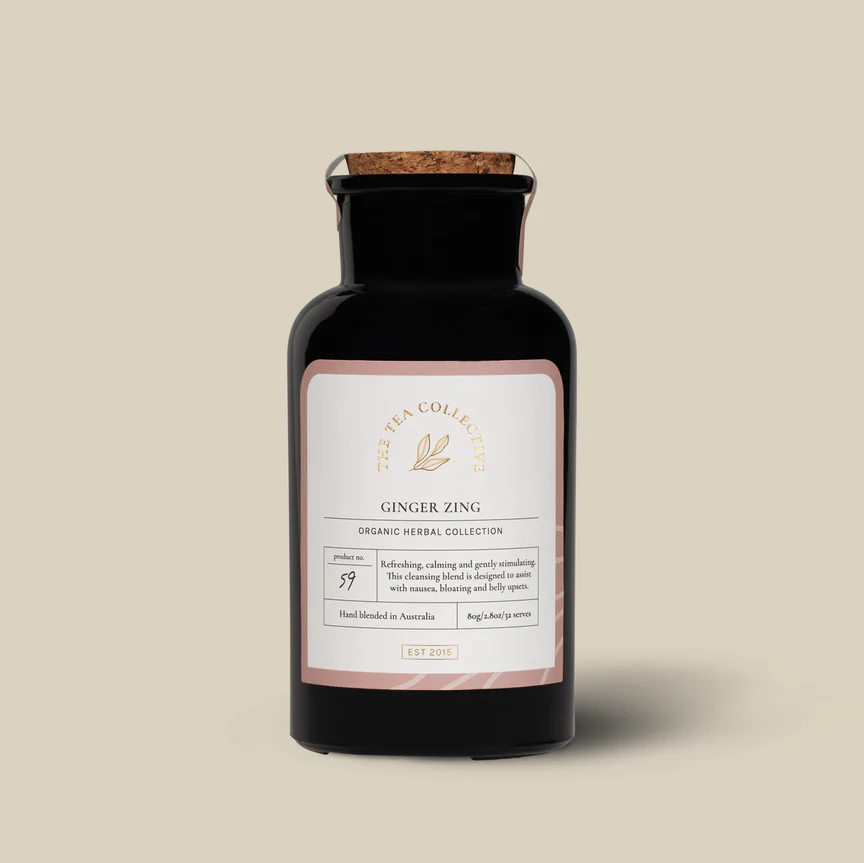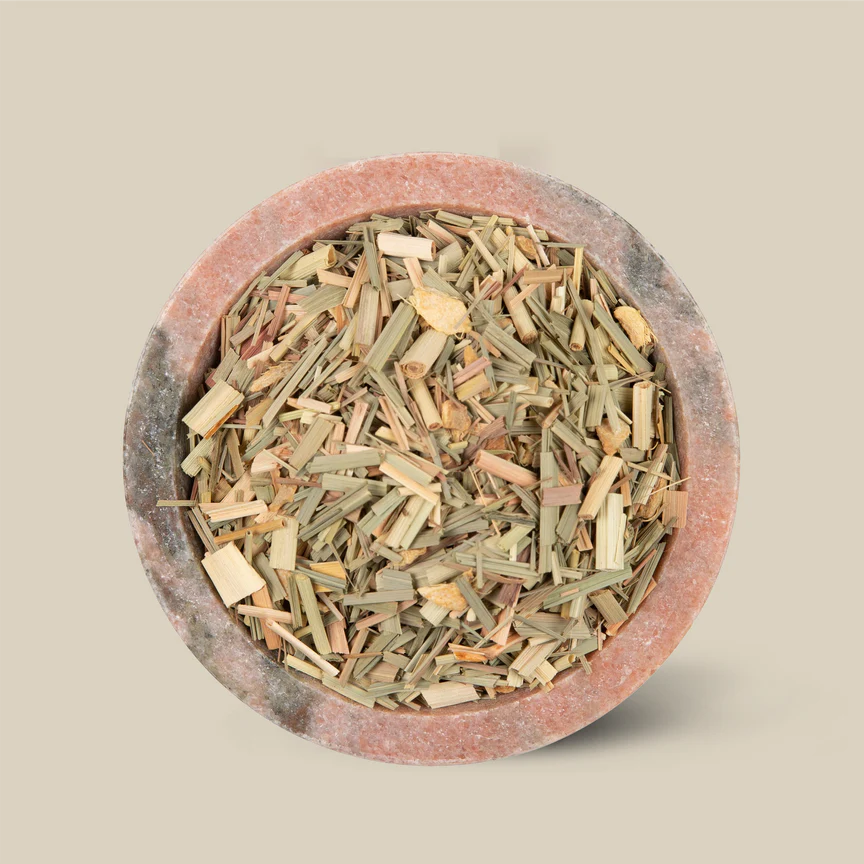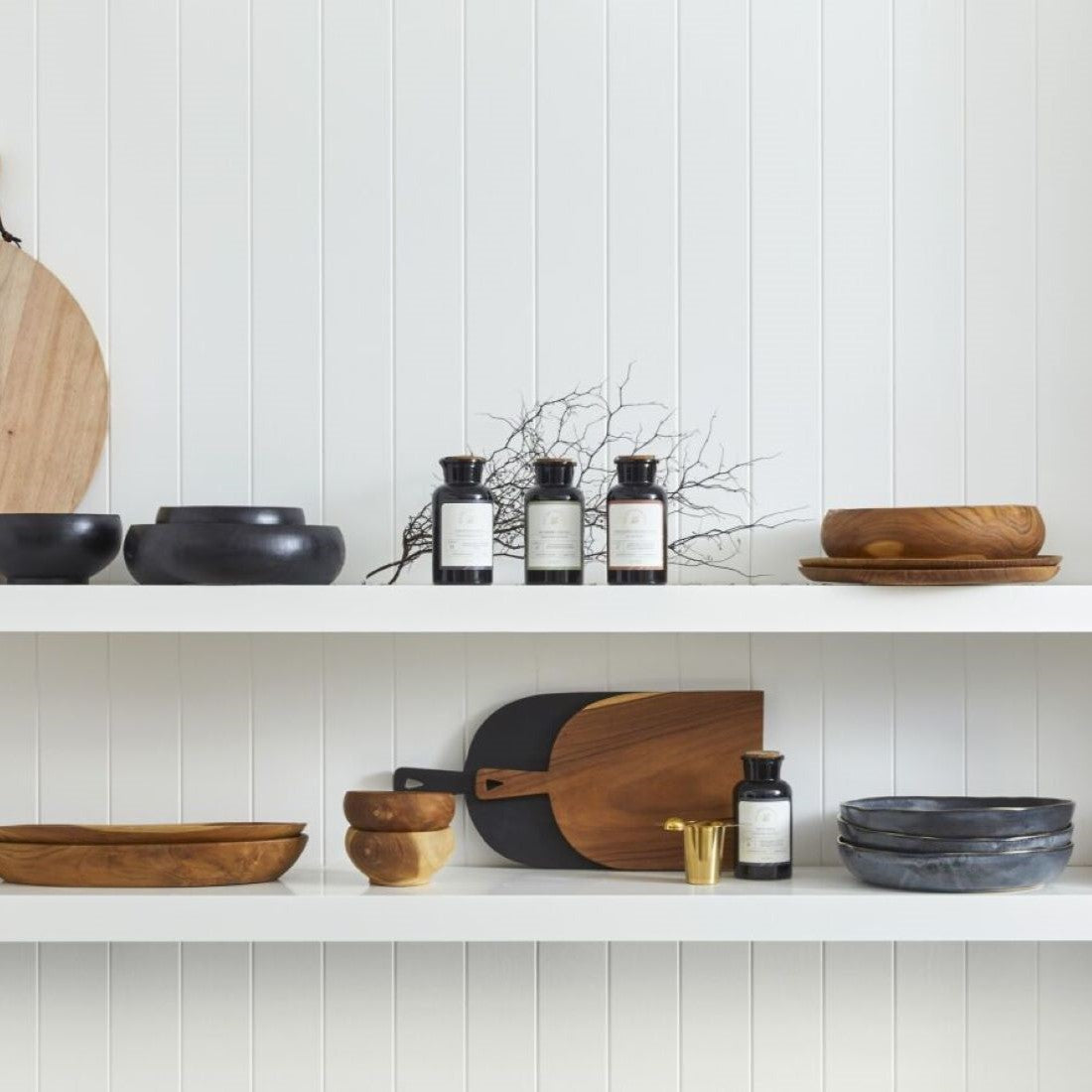 The Tea Collective Ginger Zing Loose Leaf Tea
Refreshing, calming and gently stimulating, this cleansing blend with its high level of Vitamin C, magnesium and other minerals will help to ease nausea and belly upsets.
The added zing of lemongrass makes this the perfect cup of tea to enjoy all day, hot or cold. 
Organic Lemongrass, ginger root.
The Tea Collective Ginger Zing Loose Leaf Tea