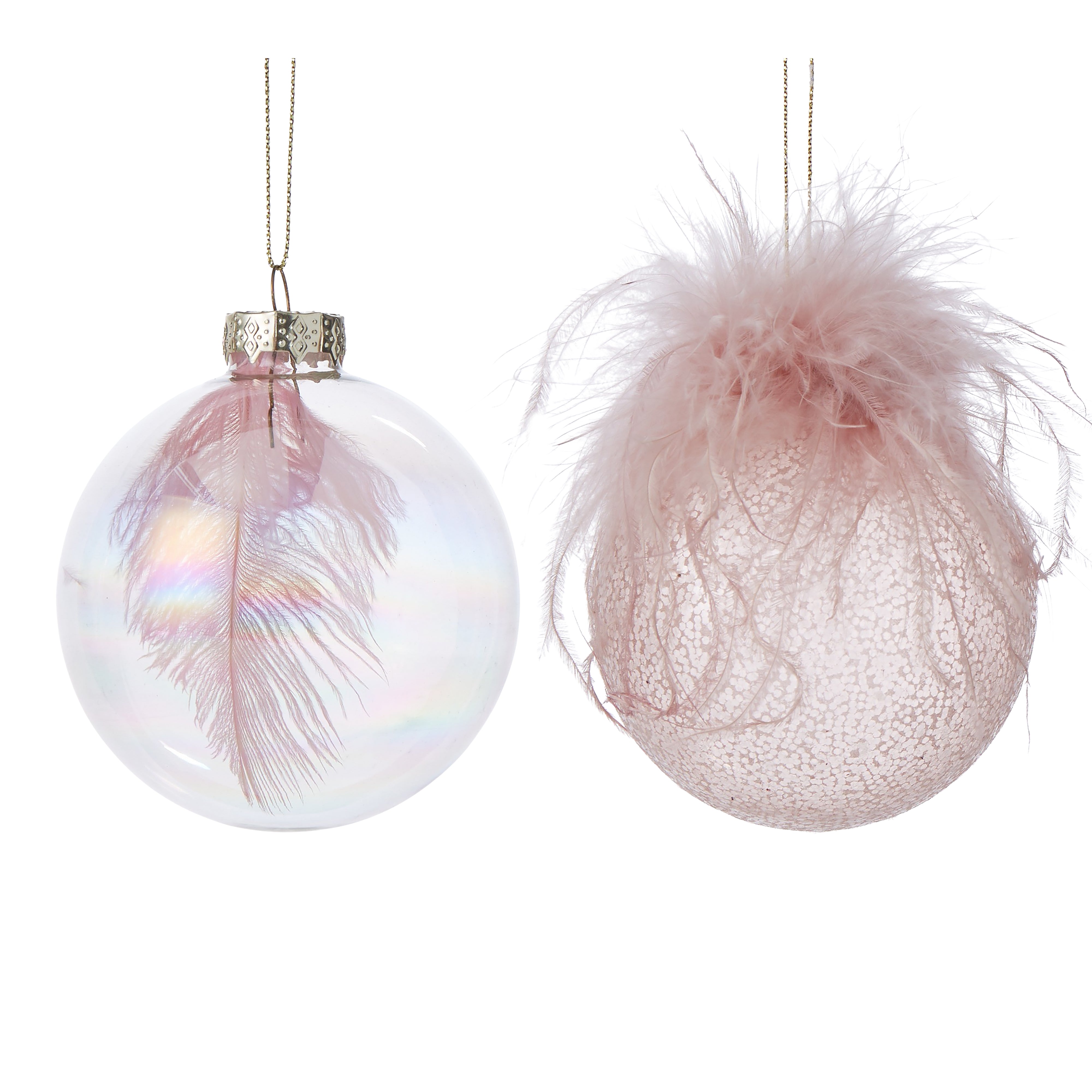 Feather Ball Glass Ornaments Pink Set 2
When adding a touch of Christmas cheer to your festive displays, Rogue has you covered.

This Glass Leaf Feather Ornament Set is the perfect accessory to add elegance and character to your holiday decorations.

Crafted from glass, this ornament features two glittering white leaves with delicate feathers around the stems.

This whimsical decoration is perfect for hanging on Christmas trees especially with a traditional White Christmas theme.

Deck your halls with this beautiful Glass Leaf Feather Ornament Set from Rogue.
Care Instructions:

This Item Is Made From Glass.
Wipe Clean With A Dry Cloth.
This Is Not A Toy.
Feather Ball Glass Ornaments Pink Set 2