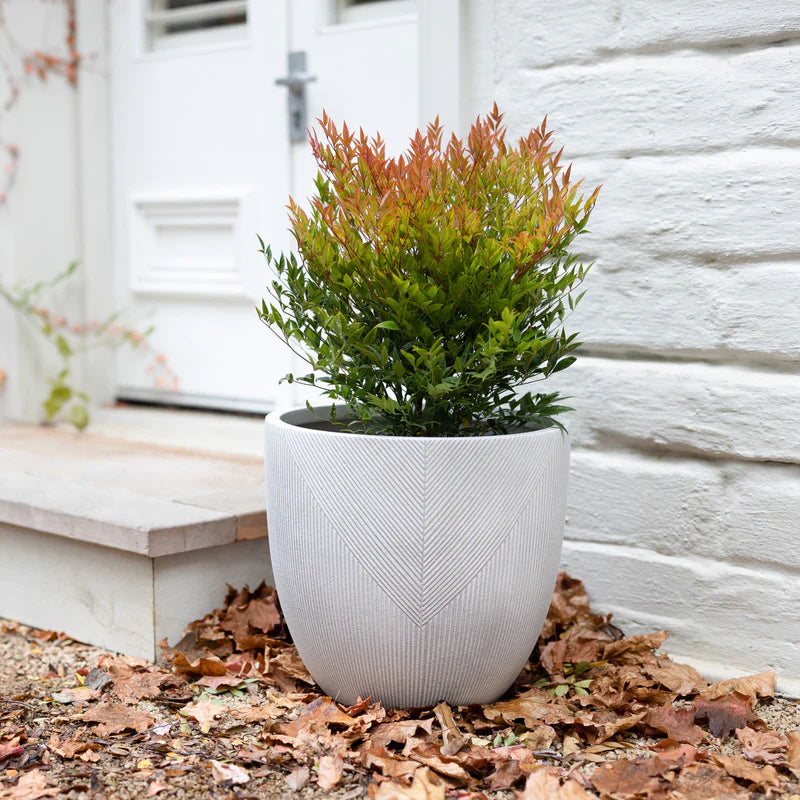 Memphis Egg Pot White 370mm
Northcote Pottery's Memphis Egg Pot is a supremely stylish unit that will create a feature in any indoor or outdoor space.
An unmistakable geometric design combined with muted tones of black, charcoal, olive or white, the Memphis Egg Pot is stunning when paired with bold, structural plants. 
The Memphis Egg Pot has no drainage hole, allowing for grower's pots to be placed directly inside, this enables you to swap out any planting choice with ease.
Memphis Egg Pot White 370mm