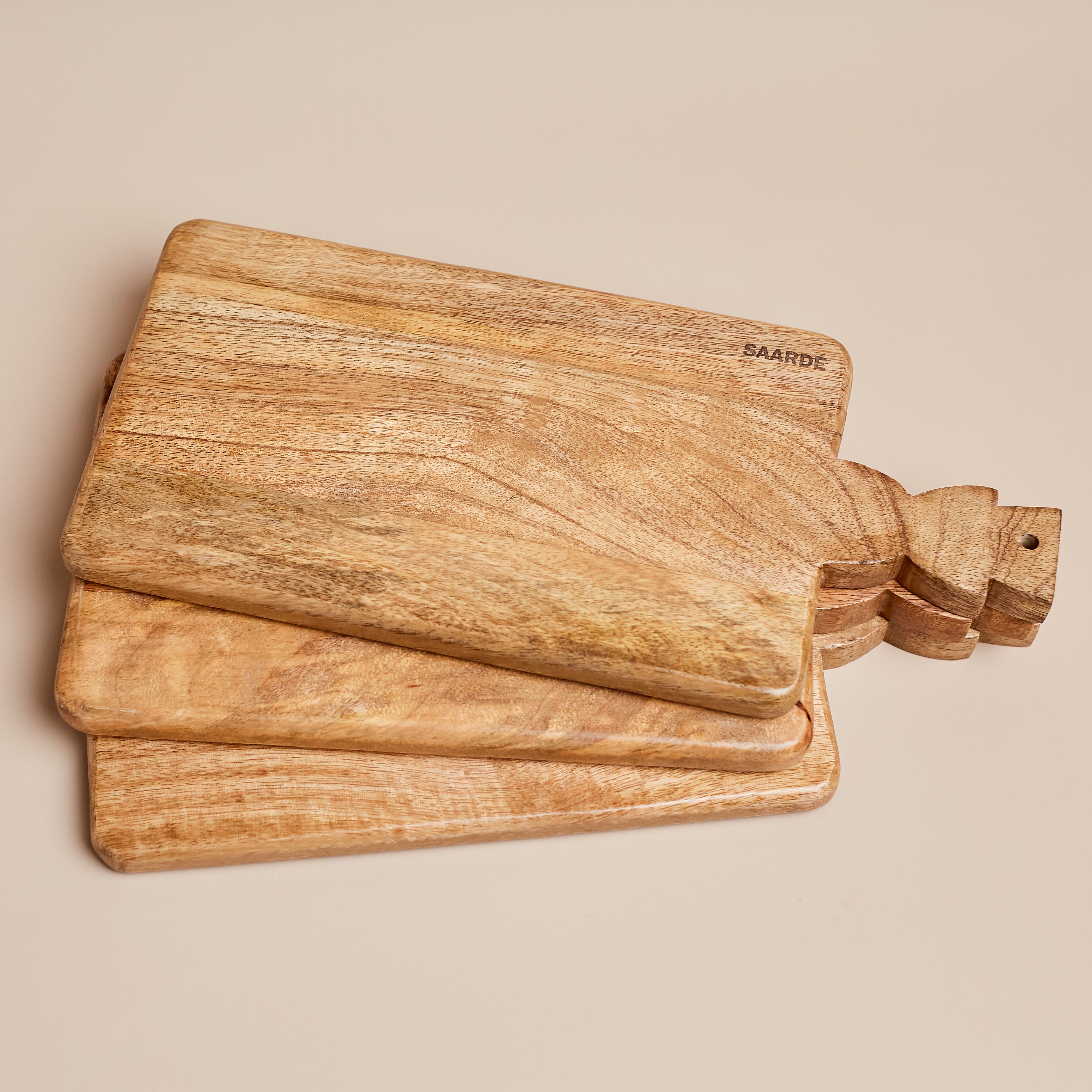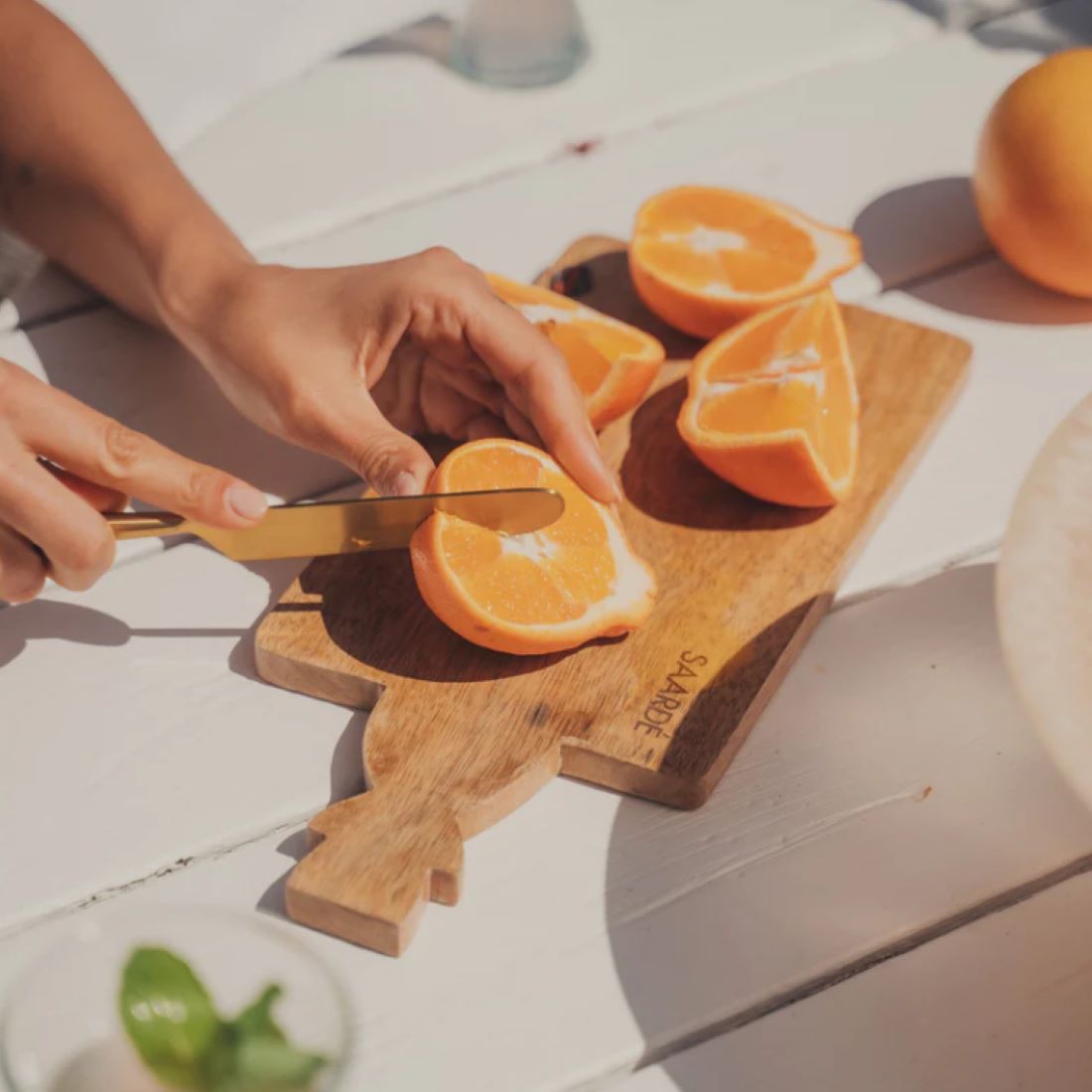 Saarde Ekmek Bread Board Small
Ekmek Bread Board will have you can slicing, dicing, and doing it all in style.
Feeling peckish? Brie, olives, brioche all have a place on this grazers delight!
Designed in Australia
Handmade Repurposed Mango Wood
Durable and water resistant
Made in India
Sustainability
Repurposed Mango Wood is from mango trees past their best fruit-bearing years. After 20-30 years the mature trees need to be replaced with saplings. Previously this meant burning the old trees. Now the wood is given a new lease of life, lessening carbon emissions and creating a sustainable resource.
Care Instructions
Polishing with oil to keep it hydrated is recommended and ensures a hard-wearing, long-lasting product. Any food-safe oil can be used and is best applied with a soft cloth.
Dimensions
Small | 15cm x 25cm / 6" x 10"
With Handle | 15cm x 33cm / 6" x 13"
Saarde Ekmek Bread Board Small