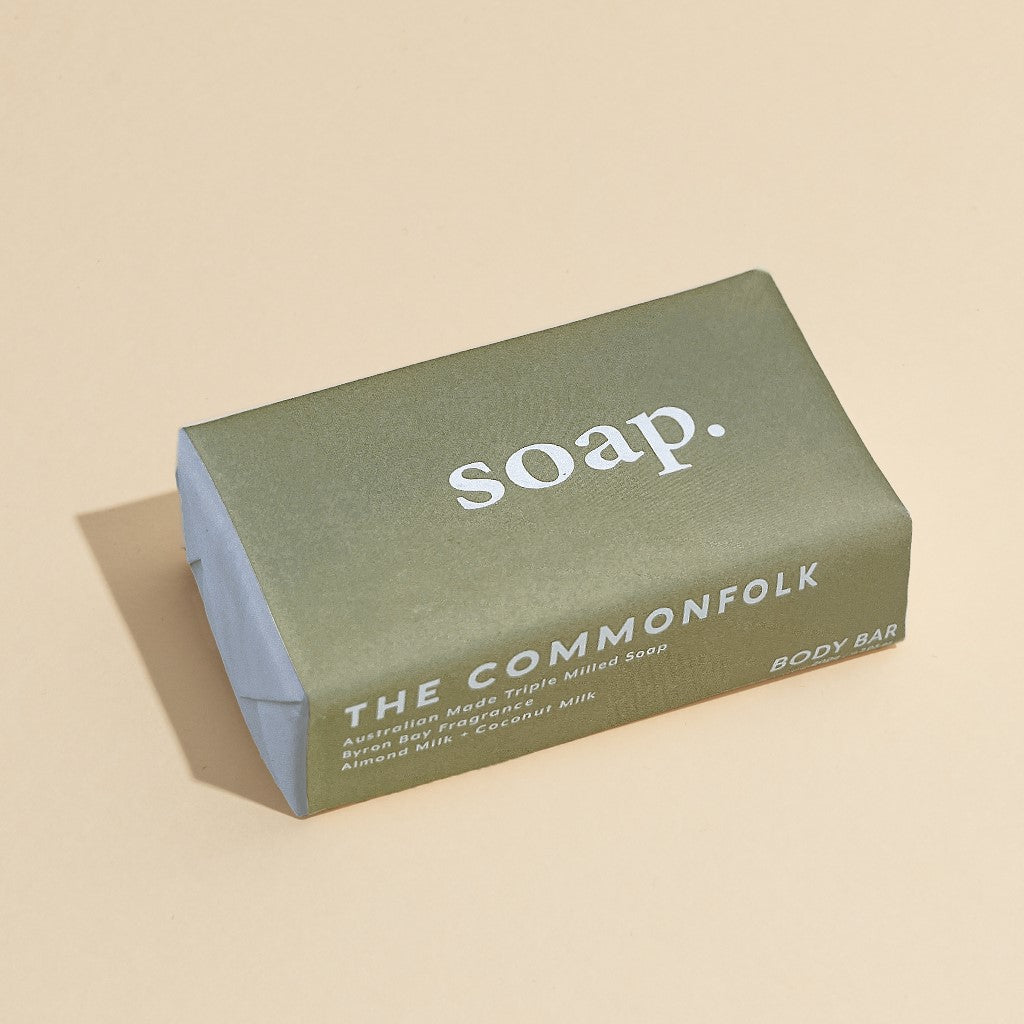 The Common Folk Body Bar Sage Byron Bay
Our 100% Australian made Body Bar is made from a premium blend of coconut oil, sunflower oil, shea butter and with natural vitamin E to enrich and cleanse the body.
These bad boys are packed full of so much goodness, you'll never go back!
BYRON BAY ~ Bringing you warm natural vibes to your tribe, with a creamy blend of almond milk and coconut milk. This offers a subtle scent of vanilla with sweet almond, warming caramel and a mild twist of coconut.
Natural ingredients, RSPO
The Common Folk Body Bar Sage Byron Bay