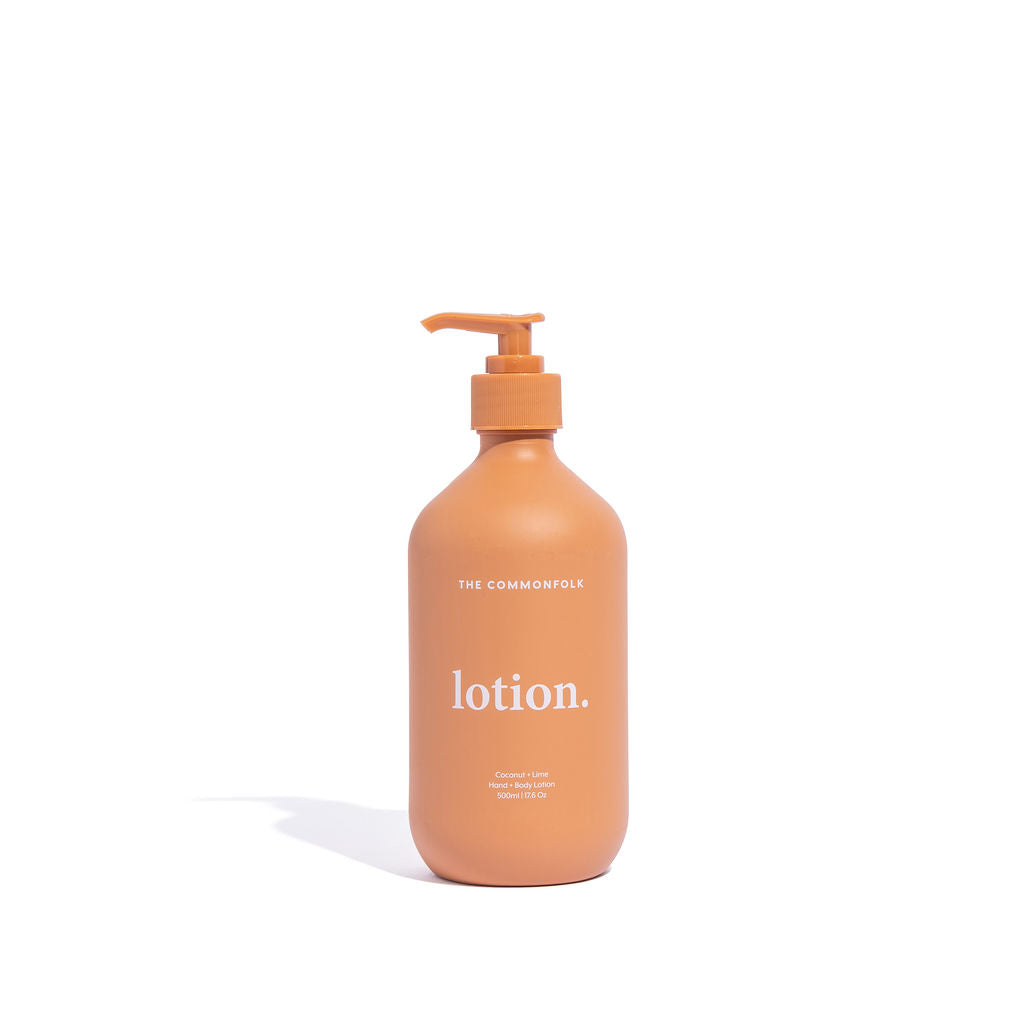 The Common Folk Hand& Body Lotion Terra Coconut And Lime 500ml
Our Hand + Body Lotion offers Natural ingredients to nourish and refresh your skin naturally.
With the use of natural vitamins this will intensely revitalise your skin and give back the moisture it needs! 
Our Lotion is especially helpful for people with skin problems such as eczema.
Vegan friendly
Natural ingredients
Made in Australia from 100% post consumer goods
Environmentally responsible
The Common Folk Hand& Body Lotion Terra Coconut And Lime 500ml