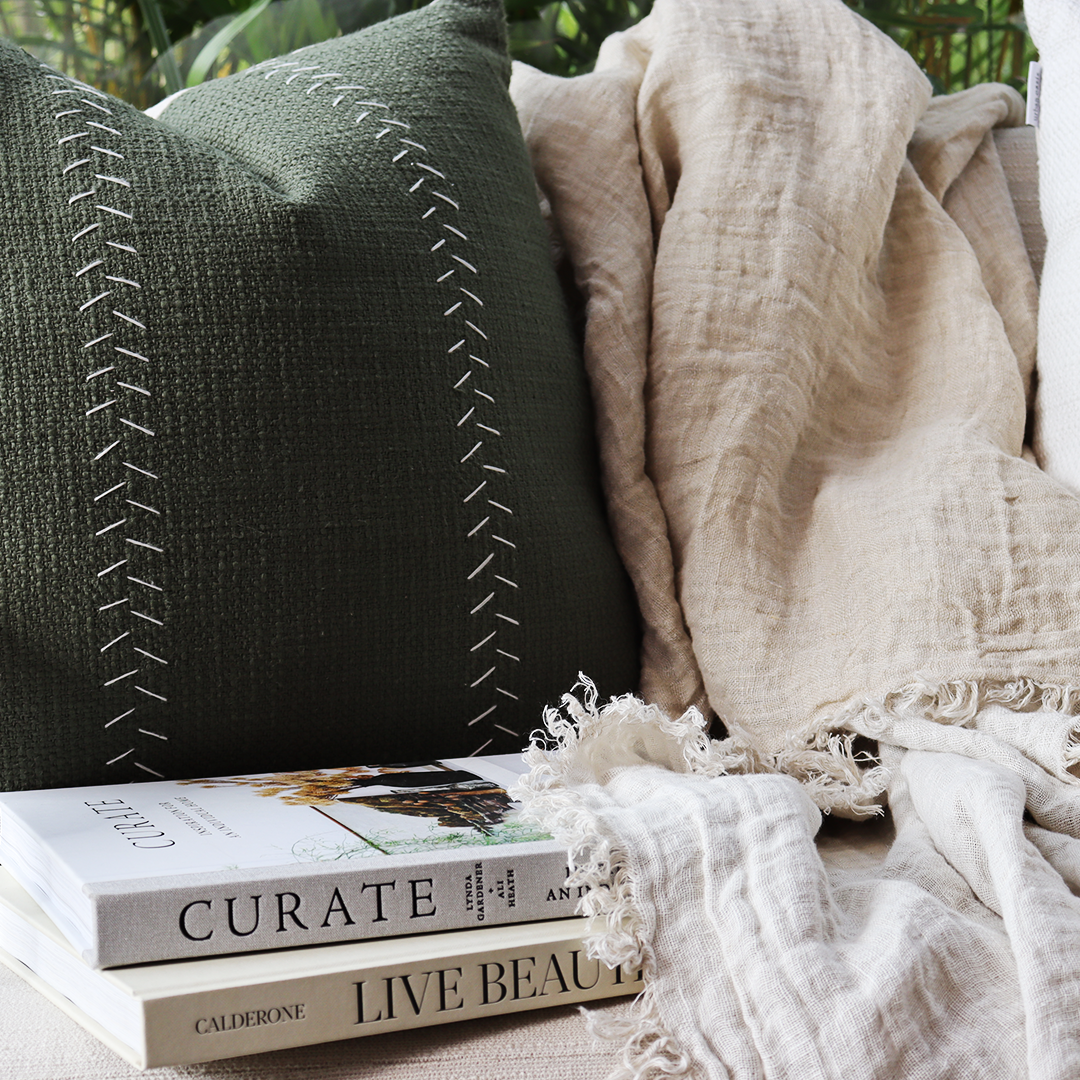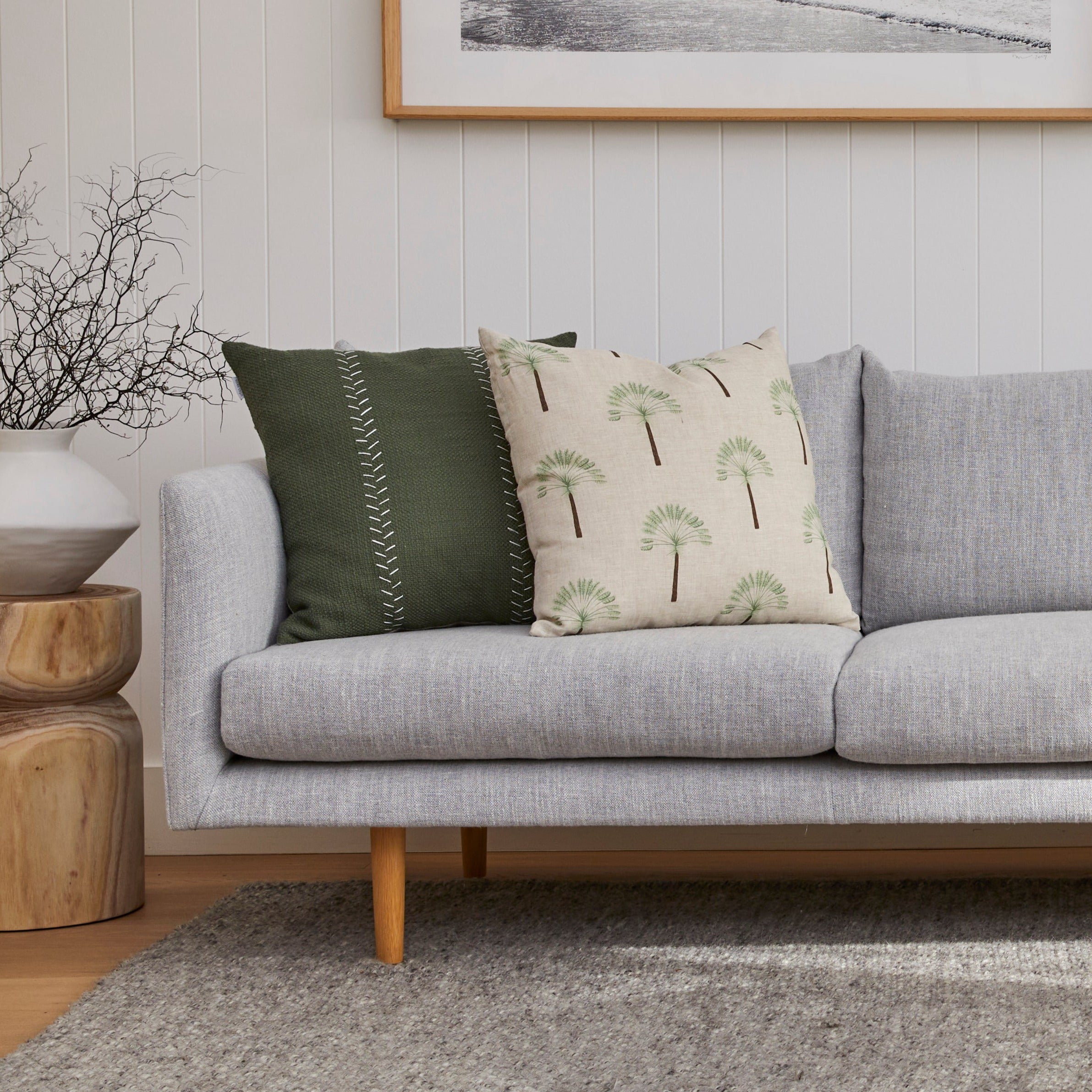 Urban Oasis Anja Square Cushion Thyme
The Urban Oasis cushions are made from premium natural fibres featuring understated textures, weaves and prints that are oh so soft touch.
They are simple sophistication with finer details that add style whilst keeping a calm and laid back vibe which makes them easy to incorporate into any space.
The Anja cushion is crafted from a textured prewashed linen & cotton fabrication featuring hand stitched deatiling across a range of neutral tones.
Prewashed Cotton front and Linen reverse. Recycled Polyester fill
Urban Oasis Anja Square Cushion Thyme