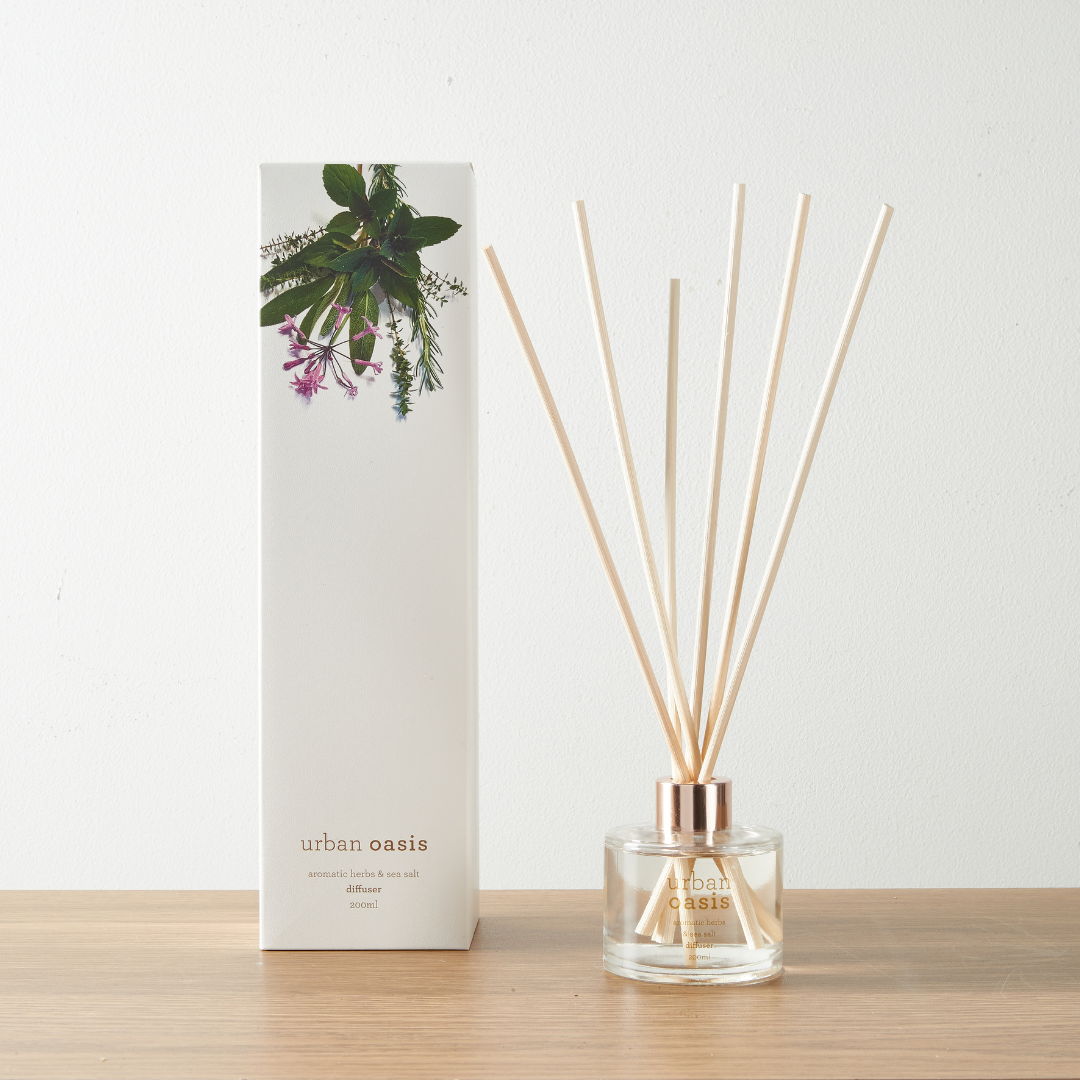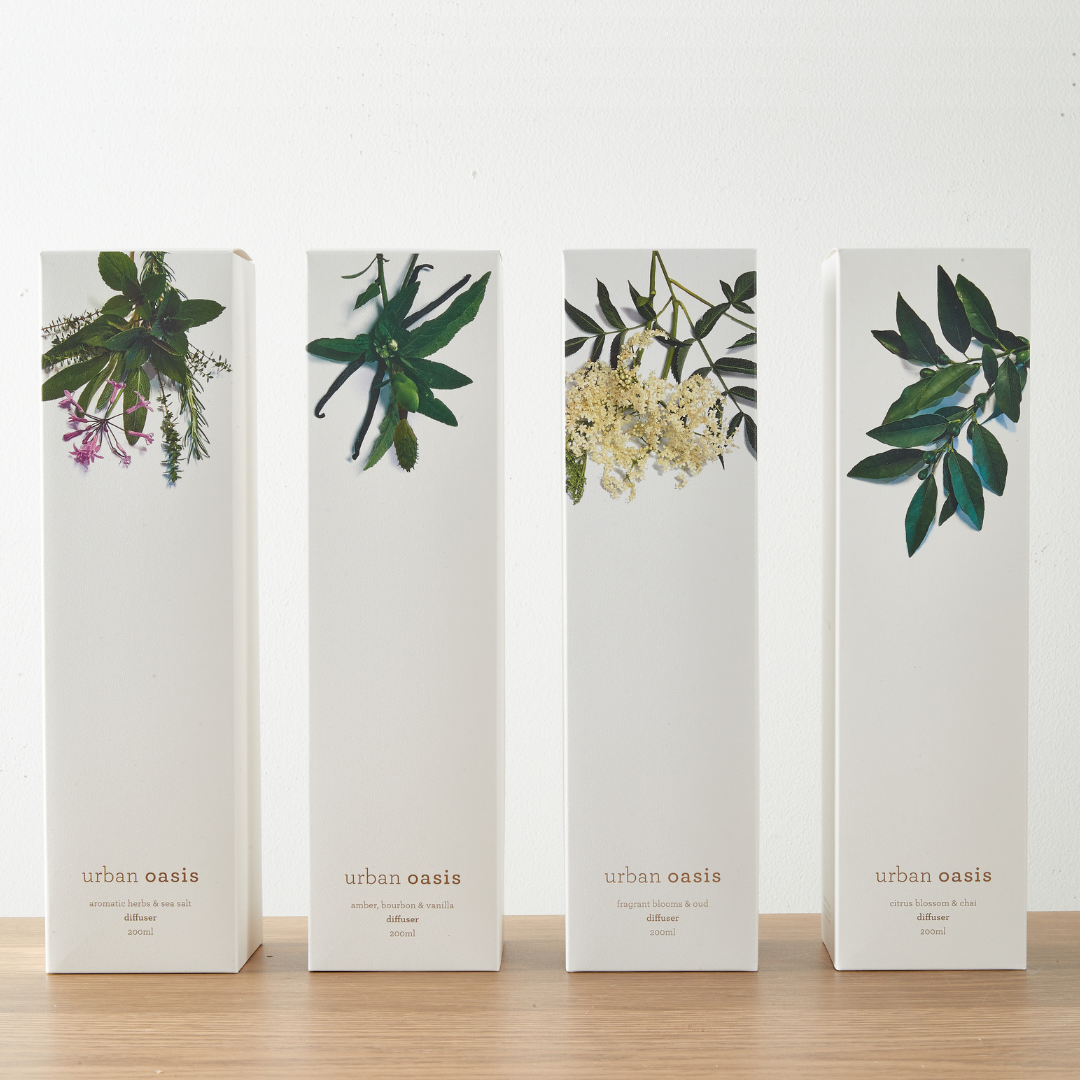 Urban Oasis Aromatic Herbs and Sea Salt No. 2 Diffuser
The Urban Oasis Diffuser fragrances are Infused in an alcohol free, plant base solution this allows the fragrance oils to draw through the rattan, reed sticks and disperse into the air.
Opting for a Reed Diffuser will keep your favourite aroma flowing through your rooms without the need to light a flame.
The fresh clean aroma of Herbs and Sea Salt captures the light-hearted fragrance of you favourite Summer holiday. 
Made in Byron Bay
Urban Oasis Aromatic Herbs and Sea Salt No. 2 Diffuser