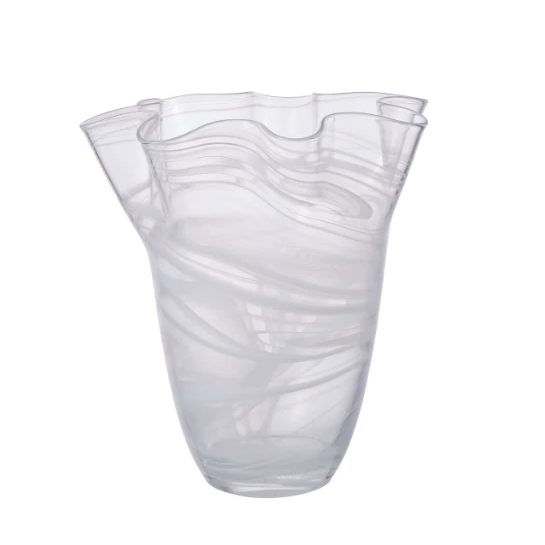 Wavy Vase With Marble Effect White
This Amalfi Wavy Vase with Marble Effect is both stylish and practical. Made from glass, it displays a wavy silhouette and white appearance with a marble effect.
It's perfect for displaying floral arrangements – just place in this decorative bowl for a complete look.
Wavy Vase With Marble Effect White