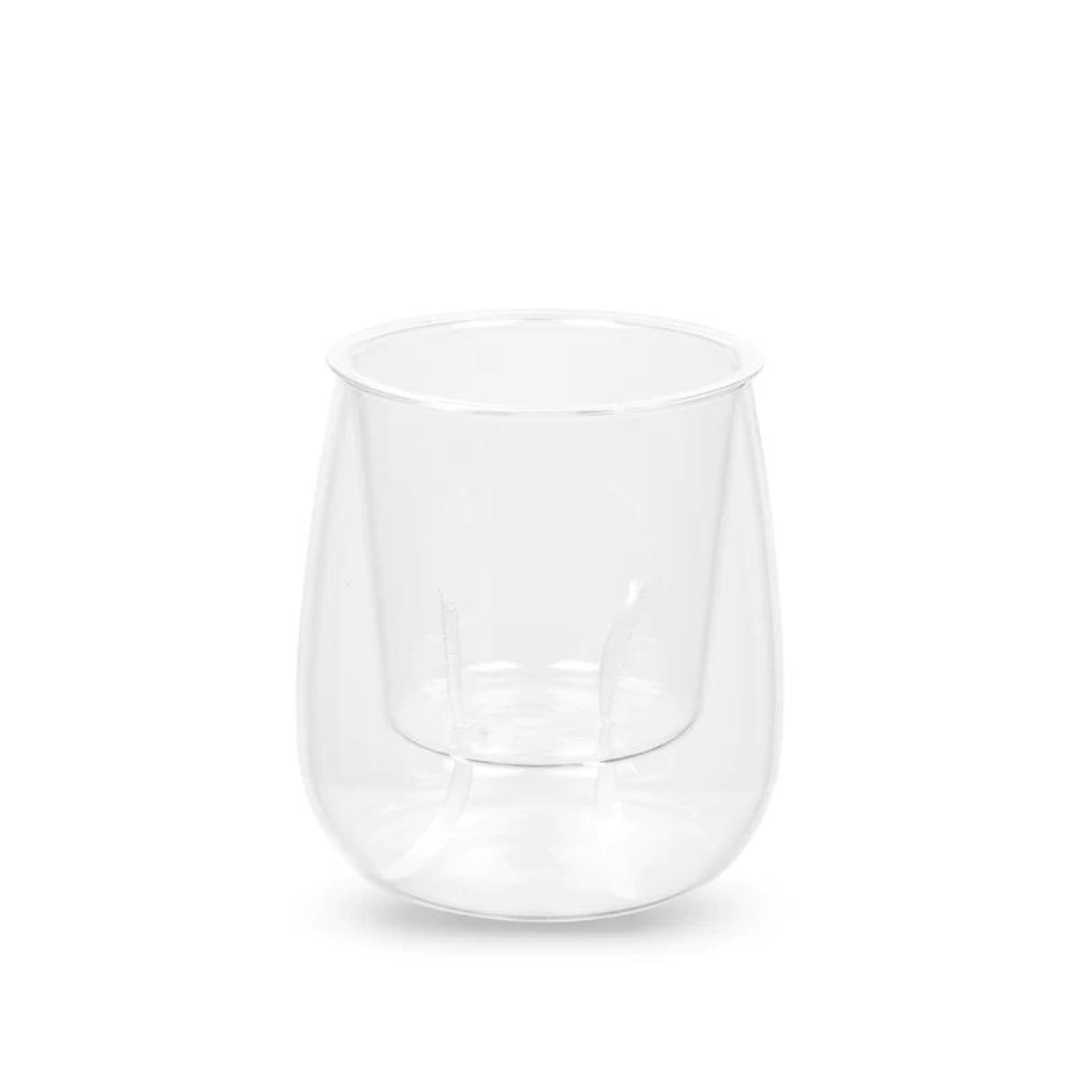 Cup O Flora Clear Glass Pot Large
Bring living colour into your home with the Large CUP O FLORA planter.
This substantial glass self-watering pot comes ready to be filled with a gorgeous plant to serve as a stunning decor feature, perhaps in a lounge or outdoor entertainment area.
This self-contained, easy-care piece makes a fabulous gift for plant lovers who never settle for less.
WHAT'S IN THE BOX
1 x Inner cup
2 x Outer pot
2 x Wicks
Outer pot
Diameter: 13 cm
Height: 14.5 cm

Inner cup
Diameter: 10 cm
Height: 11.2 cm
Capacity: 800 mL
Cup O Flora Clear Glass Pot Large