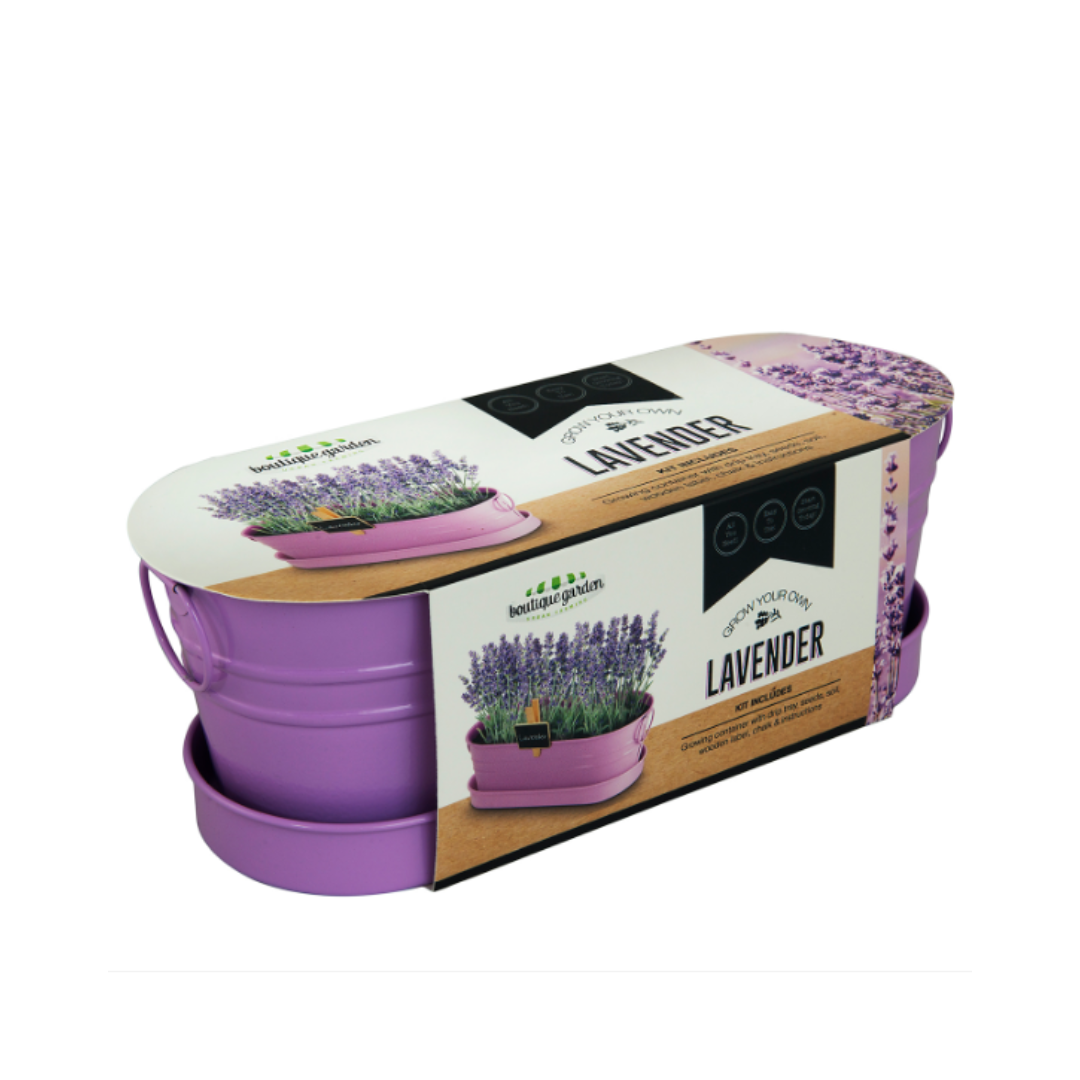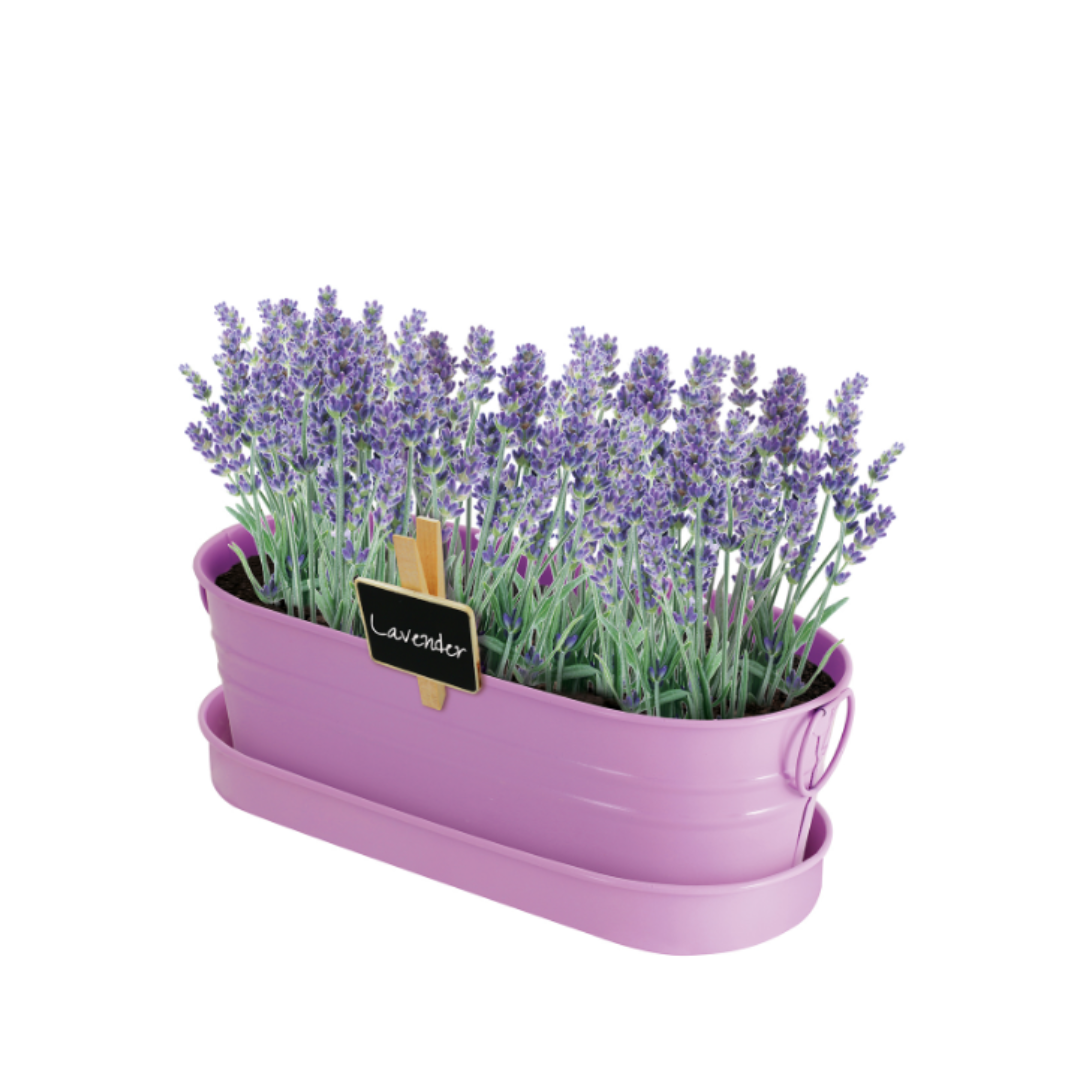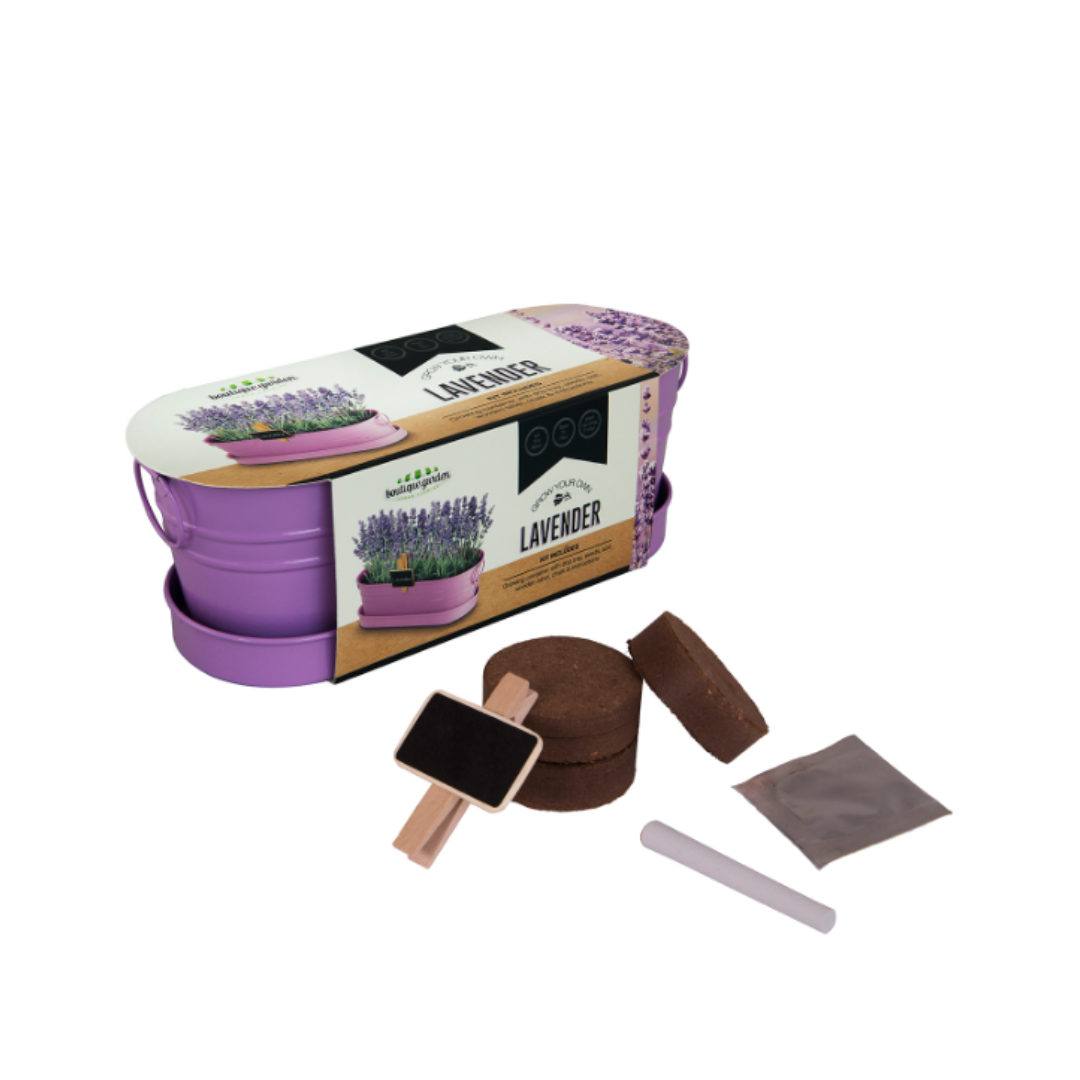 Mr Fothergills Colored Windowsill Tins Lavender
The colourful modern design of this all-in-one windowsill kit is sure to make this the gift that will impress.
The fragrance and colour of lavender flowers is just beautiful, and what makes this flower even more special is its hardiness and ease of growing! 
Place your tin on the windowsill and with regular watering and sunlight you can enjoy the fragrance of lavenders throughout your home!
This kit includes a growing container with drip tray, seeds, soil, wooden labels, chalk & instructions.
Mr Fothergills Colored Windowsill Tins Lavender