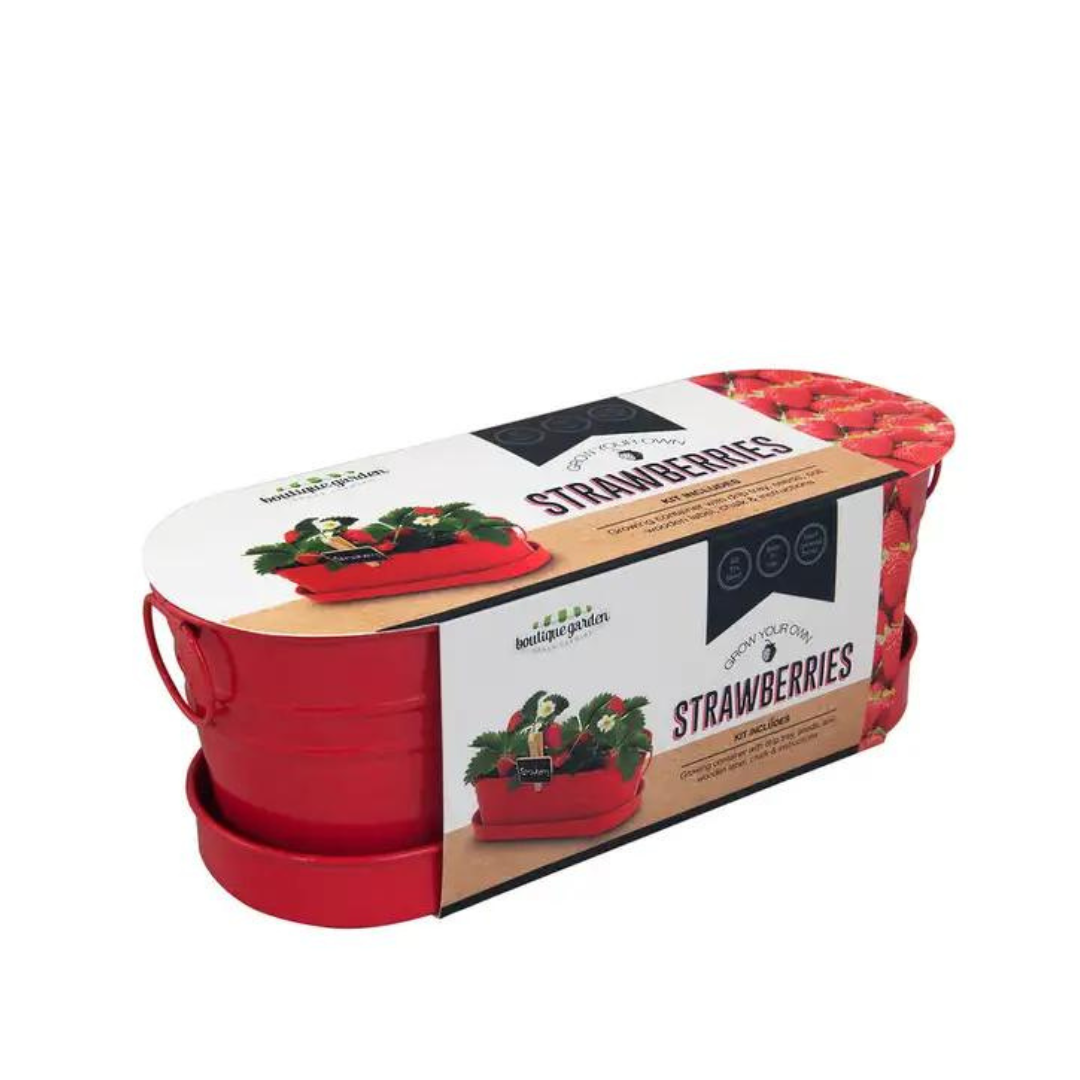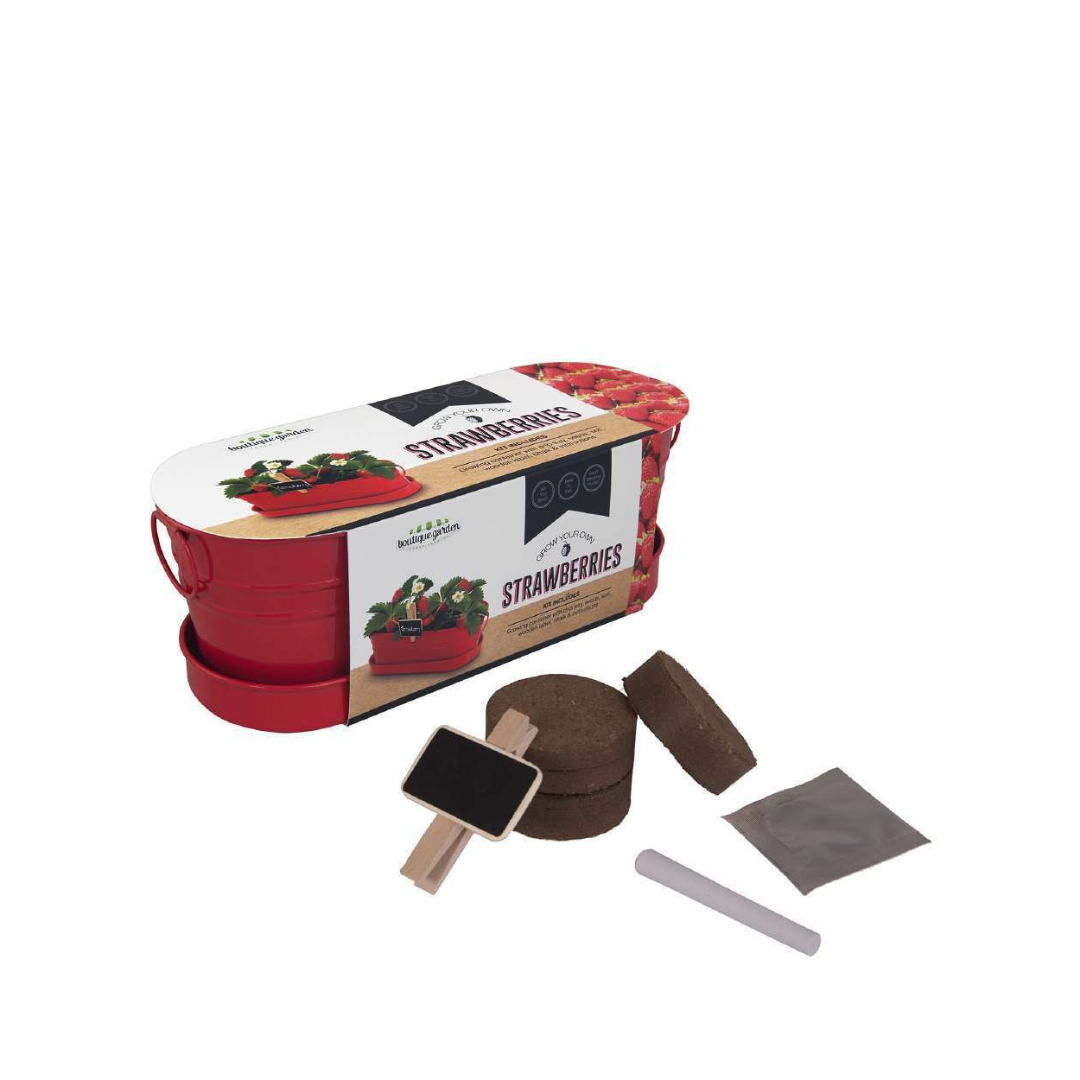 Mr Fothergills Colored Windowsill Tins Strawberry
The colourful modern design of this all-in-one windowsill kit is sure to make this the gift that will impress.
There is nothing better than the sweet taste of strawberries straight off the plant. Strawberry Temptation grows well in pots and with a little care, water and sunlight it will grow indoors all year round.
This kit includes a growing container with drip tray, seeds, soil, wooden labels, chalk & instructions.
Mr Fothergills Colored Windowsill Tins Strawberry